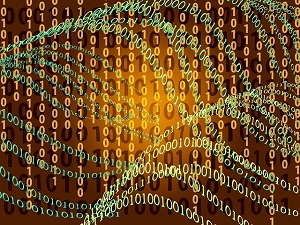 Viruses have been a threat to computers since the first floppy disk and today they have never been a bigger problem for both individuals and especially, for businesses. First, antivirus solutions were designed for desktops scanning each individual system periodically. Next came more enterprise level capabilities with the need for antivirus software to scan servers and email. Born out of this need came centralized management solutions to help IT professionals protect their networks from one central location. Then came virtualization which had vendors scrambling the almost infinite client expansions experienced by all businesses moving to this new model.
A Complex Challenge
Today, with the explosion of mobile markets, business IT infrastructures have never been more complicated, with the addition of tablets and smartphones to the vast array of servers and computers that are already being protected. On top of that, many businesses now support bring-your-own devices which can lead a highly varied infrastructure for businesses and can make it quite difficult to ensure adequate protection across the entire range of devices.
Despite these difficulties, many antivirus software vendors have risen to the challenge and have created a wide range of products designed to protect enterprise level devices including servers, desktops and even smartphones.
Symantec
One of the earliest leaders in both personal and enterprise level virus protection, Symantec continues to be a great choice for the enterprise level needs of even the most complicated business infrastructures. With client or end point licensing, it remains flexible and affordable for any business and can easily grow and expand with your company as needed. It offers some of the best protection on the market and runs quite efficiently on a wide range of devices making it one of the best solutions for your company.
AVG
Another early leader in the antivirus market, AVG made a name for itself as a small footprint on the user's PC.. Today, it is still one of the leading packages perfect for enterprise level needs and offers core and client pricing that is flexible for your business. Add to that its ease of use and ability to manage from one location and you have an antivirus package that any IT professional will be happy to use.
Kaspersky
Kaspersky rose from obscurity and has now made itself stand out in the pack with some of best virus protection in the business. It offers a complete security package and will install on a wide range of devices. It will allow you to deploy updates and run scans on any machine on your network easily. It, however, does not run quite as efficiently as some of its competitors but its protection is second to none. If you have older machines that you must support, you might want to look at other more forgiving options, but if you are using machines with decent enough hardware, Kaspersky is one of the best choices available.
Webroot
Webroot antivirus has been around for a long time, but recently it introduced a manageable web-based product with a tiny footprint on your computers. And its scans takes a few minutes at most. For a SMB solutions that has its antivirus definitions updated in real time and is easy to manage across several locations, Webroot is a very viable choice.
Sophos
Sophos has long been a lesser known alternative to the others in this list. However, that doesn't mean it isn't worth a look for your company's needs. Perfect for a virtualized environment, Sophos has made its reputation as guarding all attack vectors of the SMB. Add to that its ability to manage all your systems from one location and Sophos becomes a worthy competitor in the world of SMB antivirus solutions.
The Sophisticated Solutions Are There For Us
Antivirus solutions have come a long way from the traditional definitions based scanning we have all become accustomed to using. In today's world, viruses and other malware have become increasingly more sophisticated and the hardware infrastructure of even small businesses can include a wide variety of hardware and software that must be protected.
The solutions above are by far some of the best for any business as they offer the best SMB level protection from viruses that would seek to disrupt your business and steal your data. No business should be without some form of protection and using these tools is a great way to secure your business and protect it from viruses and other online threats.