Microsoft is having problems
These problems are spilling out onto the company's massive user base.  In a highly unusual move, the company pulled its latest Windows 10 update after receiving numerous complaints from users about missing files.
Unfortunately, this isn't the first time the company has had problems with updates to their OS.  Back in April, the company delayed a planned update because, at the last minute, Blue Screen of Death issues were discovered.  In another instance, they had to rush out a patch after an update to fix Chrome and desktop freezing issues that impacted more than half a billion machines.
These issues have led many to begin questioning the company's QA/QC process.  It's a fair question, because the issues described above are far from trivial, and should have been caught.
"What we have here is a failure to communicate"
At the core, it appears that the main problem is communication. Research has revealed that these issues were caught, they simply weren't flagged for review because they didn't get a sufficient number of upvotes by the beta testing user community.
Windows 10 represents a significant departure from the company and a new era of openness.  While Windows 8 was designed with little to no user input, Microsoft opted to open the Windows 10 development process up, relying on more than ten million beta testers to try out their new features and solicit feedback on.
Unfortunately, there appears to be a few gaps in their process, and those gaps are allowing serious problems to go un-noticed until they are in the wild.
Another problem is that because the company is relying so heavily on their massive beta test group, they phased out their dedicated Software Test Engineering staff. This was during a massive round of layoffs that came about a year ahead of the Windows 10 release.
Our perspective
Apparently, the decision to remove the STE group from the equation was premature, and given the recent flood of problems, the Windows 10 feedback program appears to be in need of a serious overhaul.
---
The author
Thanks for reading this short post. For more tips on thriving with small business technology, check out the other blog posts at DWPia Blogs. I am also available at dwpia on LinkedIn, at dwpia on Facebook, and @dwpia on Twitter.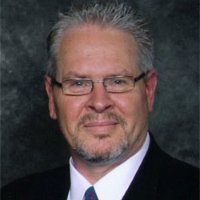 Denis S Wilson
I am President and Principal Consultant for DWP Information Architects: specializing in managed IT support for smaller healthcare practices, clinics, insurance companies, law firms, and construction companies in Ventura County and San Fernando Valley. And have created cost-effective IT solutions, for over 20 years, specializing in cybersecurity and regulatory compliance.
I am also a published author and speaker, working extensively with organizations that include: the State of California, the Federal Bureau of Investigation (FBI), the Small Business Administration (SBA), SCORE, Women's Business Centers, and Small Business Development Centers. As well as providing small business technology education programs through business and professional associations.
Contact me if you would like me to speak at your meeting.
Meanwhile, check out this report
Executive Report: 10 Hidden IT Risks That Might Threaten Your Business