As far as hackers are concerned, no target is safe.
Not even the Girl Scouts.
Recently, one of the Girl Scouts' official email accounts was accessed by an "unauthorized third party" and as a result, as many as 2,800 girl scouts in Orange County, California may have had their personal information compromised.
Gaining access to the account naturally gave the hacker access to every email sent from that account that had not already been deleted.  When the breach was discovered, the Girl Scouts sent an email to every potentially impacted individual.
The email reads, in part, as follows:
"Some of the emails stored in this account, which included emails with dates as far back as 2014 through October 1, 2018, contained information about our members.  Out of an abundance of caution, we are notifying everyone whose information was in this email account."
Based on the information the account contained, compromised data varied widely from one person to the next. However, the data included details like email address, home address, health history information, insurance policy numbers, and driver's license details. In short, that's more than enough information to steal an identity.
While this breach is not noteworthy for its scope and scale, it has been attracting a great deal of attention because it targeted children and young adults.  Identity data belonging to this demographic is extremely attractive to hackers because it can often be monetized for months, if not years before red flags are raised.
Last year, more than a million children in the US were impacted by identity fraud. What's worse, according to a report published by Javelin Strategy and Research, 60 percent of child identity fraud victims know the fraudster, compared with just 7 percent of adult victims.
Our perspective
The investigation is still ongoing, but if you live in Orange County, California, and have a child in the Girl Scouts, be on high alert.
---
The author
Thanks for reading this short post. For more tips on thriving with small business technology, check out the other blog posts at DWPia Blogs. I am also available at dwpia on LinkedIn, at dwpia on Facebook, and @dwpia on Twitter.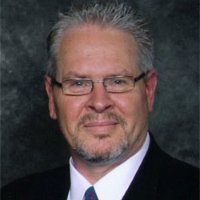 Denis S Wilson
I am President and Principal Consultant for DWP Information Architects: specializing in managed IT support for smaller healthcare practices, clinics, insurance companies, law firms, and construction companies in Ventura County and San Fernando Valley. And have created cost-effective IT solutions, for over 20 years, specializing in cybersecurity and regulatory compliance.
I am also a published author and speaker, working extensively with organizations that include: the State of California, the Federal Bureau of Investigation (FBI), the Small Business Administration (SBA), SCORE, Women's Business Centers, and Small Business Development Centers. As well as providing small business technology education programs through business and professional associations.
Contact me if you would like me to speak at your meeting.
Meanwhile, check out this report
Executive Report: 10 Hidden IT Risks That Might Threaten Your Business