This research will give business owners a headache
It's been common knowledge for at least a few years now that employees are a company's weakest link when it comes to data security.  From weak passwords, to using the same password across multiple web properties, to a general lack of understanding of basic security protocols. No matter how you slice it, if a hacker wants the keys to your digital kingdom, the easiest and fastest way to accomplish that is by exploiting the weaknesses of your employees.
Since companies know this, an increasing percentage of them have been spending time and money on employee education. That is what companies do when they're trying to move the needle in a positive direction and solve some problem that's in desperate need of solving. Most of the time that works.  Unfortunately, it's not working this time.
According to SailPoint's most recent data, despite the money spent and the increasing focus on employee cybersecurity education, things are getting worse and not better. You won't like some of the facts contained in the report.
Here are a few of the highlights from the report
75 percent of survey respondents report re-using passwords across both personal and professional accounts, which is a staggering 19 percent increase from 2014.
23 percent of survey respondents said they only change their work passwords two times (or less) a year unless specifically prompted to.
15 percent said they would consider selling their workplace passwords to a third party
55 percent said they considered the IT department to be a "source of inconvenience"
13 percent said that they would not inform IT immediately if they become the victim of a hack.
Our perspective
These numbers are grim, and we're clearly moving in the wrong direction.  Rough seas ahead.
---
The author
Thanks for reading this short post. For more tips on thriving with small business technology, check out the other blog posts at DWPia Blogs. I am also available at dwpia on LinkedIn, at dwpia on Facebook, and @dwpia on Twitter.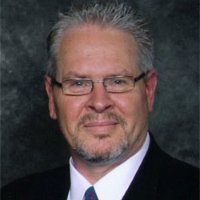 Denis S Wilson
I am President and Principal Consultant for DWP Information Architects: specializing in managed IT support for smaller healthcare practices, clinics, insurance companies, law firms, and construction companies in Ventura County and San Fernando Valley. And have created cost-effective IT solutions, for over 20 years, specializing in cybersecurity and regulatory compliance.
I am also a published author and speaker, working extensively with organizations that include: the State of California, the Federal Bureau of Investigation (FBI), the Small Business Administration (SBA), SCORE, Women's Business Centers, and Small Business Development Centers. As well as providing small business technology education programs through business and professional associations.
Contact me if you would like me to speak at your meeting.
Meanwhile, check out this report
Executive Report: 10 Hidden IT Risks That Might Threaten Your Business