The wheels turn slowly
Yes, the wheels of government bureaucracy turn slowly, but they do turn. Currently, the FCC (Federal Communications Commission) is slowly pressing forward with an expansion of the available spectrum, on a quest to increase bandwidth for connected devices.
Given the explosion of smart devices that has seen the Internet of Things (IoT) become the fastest-growing segment of the internet, it's not hard to see why so many people are clamoring for the spectrum expansion.  A lot of big companies are chomping at the bit to break into the wireless game, including all of our current ISPs, and they're lobbying hard to move the process along.
New bandwidth blocks
While the FCC may not be responding as quickly as some would like, things are moving forward. In the near future, we can expect to see a number of new bandwidth blocks available, including at 5.9GHz, and 6GHz.
The first block the FCC is looking at is a large 1200 megahertz of spectrum in the 6GHz band. The idea is to make this spectrum available for IoT sensors and Wi-Fi devices, which are currently using 2.4GHz and 5.8GHz now.
The FCC says it wants to implement an automated system for sharing the 5925 to 7125 MHz slab with incumbent microwave links.  There are a few technical hurdles to work out on this front, but industry insiders are hopeful that these can be resolved in the short to medium term.
The 5.9GHz spectrum presents a bit more of a challenge.  Currently, the frequencies between 5850 and 5925MHz are used for automobile safety. Although this spectrum is underutilized at present, automakers argue that it will see much more widespread use in the future as smart technology for autos progresses. So, the FCC is getting some pushback on that front, and the outcome is currently unclear.
Our perspective
Whatever form it ultimately takes, one thing is for certain:  An expansion of the available spectrum is coming, and that's going to create lots of exciting new opportunities.
---
The author
Thanks for reading this short post. For more tips on thriving with small business technology, check out the other blog posts at DWPia Blogs. I am also available at dwpia on LinkedIn, at dwpia on Facebook, and @dwpia on Twitter.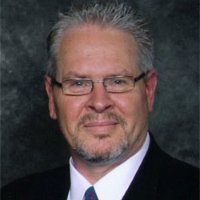 Denis S Wilson
I am President and Principal Consultant for DWP Information Architects: specializing in managed IT support for smaller healthcare practices, clinics, insurance companies, law firms, and construction companies in Ventura County and San Fernando Valley. And have created cost-effective IT solutions, for over 20 years, specializing in cybersecurity and regulatory compliance.
I am also a published author and speaker, working extensively with organizations that include: the State of California, the Federal Bureau of Investigation (FBI), the Small Business Administration (SBA), SCORE, Women's Business Centers, and Small Business Development Centers. As well as providing small business technology education programs through business and professional associations.
Contact me if you would like me to speak at your meeting.
Meanwhile, check out this report
Executive Report: 10 Hidden IT Risks That Might Threaten Your Business