Do you own an Apple iPhone X?
If you own an iPhone X and have been experiencing problems with the touch responsiveness of your display, you're not alone.  Apple has acknowledged that faulty components in an unspecified number of iPhone X's may cause the display module to fail.  In response, they've launched a new program to replace affected screens for free.
If you've been experiencing any issues with the responsiveness of your iPhone X, Apple encourages you to take your phone to the nearest authorized service provider to get the phone examined and assessed.  If the service personnel verify that the device is eligible, the display module will be replaced free of charge.
No XS or XS Max coverage
Note that the repair program covers you for three years from the date of purchase. If you've already paid to have your display screen repaired, you may be eligible for a refund. Again, the first step is to take it to the service center that did the repair to see if it falls under the umbrella of the new program.
Also note that this new program only covers the iPhone X.  If you have an iPhone XS or XS Max, it is not eligible for the free display screen replacement.
While we'd love some word from the company regarding the total number of devices that may experience this problem, we have to give credit to Apple for their handling of the issue.  They may not have addressed it as speedily as some users would have liked, but this program is the first of its kind that addresses a known issue with the smartphone.
Our perspective
It's this kind of high touch responsiveness that has made Apple customer's more like fans, and we're pleased to see the company staying true to the vision and values that have made them such a force in the industry.
---
The author
Thanks for reading this short post. For more tips on thriving with small business technology, check out the other blog posts at DWPia Blogs. I am also available at dwpia on LinkedIn, at dwpia on Facebook, and @dwpia on Twitter.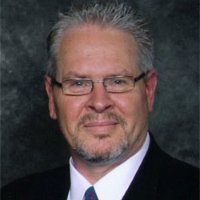 Denis S Wilson
I am President and Principal Consultant for DWP Information Architects: specializing in managed IT support for smaller healthcare practices, clinics, insurance companies, law firms, and construction companies in Ventura County and San Fernando Valley. And have created cost-effective IT solutions, for over 20 years, specializing in cybersecurity and regulatory compliance.
I am also a published author and speaker, working extensively with organizations that include: the State of California, the Federal Bureau of Investigation (FBI), the Small Business Administration (SBA), SCORE, Women's Business Centers, and Small Business Development Centers. As well as providing small business technology education programs through business and professional associations.
Contact me if you would like me to speak at your meeting.
Meanwhile, check out this report
Executive Report: 10 Hidden IT Risks That Might Threaten Your Business