If you're a Google Plus user
You're probably already aware that Google has plans to bring an end to the service. What you may not know is that recently, Google+ suffered another breach in a long string of breaches.
This most recent incident put the private information of more than 52 million users at risk.
The information breached included
Username
Email address
Occupation
Age
While no passwords were included in the exposure, the information that was taken is certainly enough to allow a savvy hacker to steal an identity.  In response, Google has announced that they will be ending the service four months earlier than originally planned.
Google discovered the issue during one of their standard testing procedures and addressed it within one week of its discovery.  It should also be noted that there's no evidence to this point that any data was actually stolen, but the possibility certainly exists.
In their official disclosure statement, the company assured its users that no financial data, national identification numbers, passwords or other sensitive data was exposed.  Unfortunately, this latest incident appears to be the last straw.  Just a month ago, the company reported another data breach that saw them lose control of the private data belonging to more than half a million of their users.
The original sunset date for the service was slated for August 2019.  That timeframe has now been moved up to April 2019.  As a reminder, the Enterprise portion of the service will remain even after the revised sunset date.  According to Google: "Our review showed that Google+ is better suited as an enterprise product where co-workers can engage in internal discussions on a secure corporate social network."
Our perspective
All that to say, if you're a Google+ user and you haven't yet begun transitioning away from the service, your timeframe just got four months shorter.
---
The author
Thanks for reading this short post. For more tips on thriving with small business technology, check out the other blog posts at DWPia Blogs. I am also available at dwpia on LinkedIn, at dwpia on Facebook, and @dwpia on Twitter.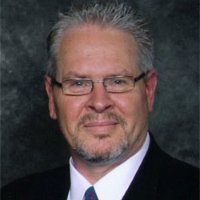 Denis S Wilson
I am President and Principal Consultant for DWP Information Architects: specializing in managed IT support for smaller healthcare practices, clinics, insurance companies, law firms, and construction companies in Ventura County and San Fernando Valley. And have created cost-effective IT solutions, for over 20 years, specializing in cybersecurity and regulatory compliance.
I am also a published author and speaker, working extensively with organizations that include: the State of California, the Federal Bureau of Investigation (FBI), the Small Business Administration (SBA), SCORE, Women's Business Centers, and Small Business Development Centers. As well as providing small business technology education programs through business and professional associations.
Contact me if you would like me to speak at your meeting.
Meanwhile, check out this report
Executive Report: 10 Hidden IT Risks That Might Threaten Your Business