Microsoft announced an addition to Windows 10
It should make the lives of Enterprise and power users a whole lot easier. Running an unknown, untrusted .exe file on your machine can be an event that fills you with dread.
The best case, of course, is that everything turns out fine.  Worst case, the file you thought was going to be helpful winds up being ransomware or some other malicious program that can bring your operation to a screeching halt.
Windows Sandbox
The new feature, called Windows Sandbox, will be included in an as yet unspecified 2019 Windows 10 release, but members of the massive test group will be able to start playing with the feature on or around build 18305.
Any time you want to run an unknown or untrusted program, you'll be able to create a lightweight instance of Windows 10 and your desktop, running the executable file in isolation from the rest of the system.  Then, whatever consequences arise from running the file will vanish when you close out the virtual session.
The only thing you'll need to do in order to take advantage of the new capabilities will be to enable virtualization capabilities in your system's BIOS.  Do that, and you're all set.
Industry insiders are thrilled at the prospect of the rollout of the new feature, as it gives the business community an easy way to test software in a safe environment.  Currently, the only options available are cumbersome and time-consuming.  As such, they're not widely used.
Our perspective
The hope here is that Windows Sandbox will be an important plank in a broader strategy designed to stem the tide of ransomware and other forms of attacks that are having an increasingly large impact on the business community.  Kudos to Microsoft!
---
The author
Thanks for reading this short post. For more tips on thriving with small business technology, check out the other blog posts at DWPia Blogs. I am also available at dwpia on LinkedIn, at dwpia on Facebook, and @dwpia on Twitter.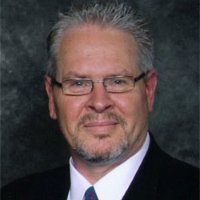 Denis S Wilson
I am President and Principal Consultant for DWP Information Architects: specializing in managed IT support for smaller healthcare practices, clinics, insurance companies, law firms, and construction companies in Ventura County and San Fernando Valley. And have created cost-effective IT solutions, for over 20 years, specializing in cybersecurity and regulatory compliance.
I am also a published author and speaker, working extensively with organizations that include: the State of California, the Federal Bureau of Investigation (FBI), the Small Business Administration (SBA), SCORE, Women's Business Centers, and Small Business Development Centers. As well as providing small business technology education programs through business and professional associations.
Contact me if you would like me to speak at your meeting.
Meanwhile, check out this report
Executive Report: 10 Hidden IT Risks That Might Threaten Your Business