But were down slightly in the U.S.
According to data collected by Truecaller, the number of robocalls worldwide increased by a staggering 300 percent in 2018, although they were down slightly in the U.S.  This data, however, should be taken with a grain of salt for two reasons.
First and foremost, Truecaller did not research to collect the data. They mined it from data collected by the people who use the Truecaller app.
Second, and perhaps less impactful is the fact that in China, Truecaller has been branded as spyware, although no other nation that we know of has designated the app as such. In any case, Truecaller boasts an impressive, global user base. And their statistics are intriguing, if incomplete.
America significantly decreases robocalls
Users in the United States ranked as the 2nd most spammed nation on the planet, fell to 8th place this year, receiving an average of 17 robocalls a month, down from 21 a month according to last year's data.
India, which was listed as the most spammed nation on the planet last year, dropped to second place and saw an overall decline in the number of robocalls received of 1.5 percent.
Contrast that with Brazil, which topped this year's list as the most spammed country, with users there receiving a staggering 37 robocalls a month, mostly on account of the nation's recent contentious election.
Overall, Truecaller users received a total of 17.7 billion spam calls between January and October of this year.
While the company offered no explanation as to what was driving the decline of spam calls in the US, industry insiders point to efforts by law enforcement to rein the industry in. This includes the fact that the Federal Trade Commission has filed a number of lawsuits over the course of this year. The FCC has taken a much more active hand, in one case, fining a robocall company a staggering $82 million dollars.
Our perspective
Whatever the reason, people living in the US do seem to be seeing fewer robocalls this year, even as the global trend accelerates, which is good news indeed.
---
The author
Thanks for reading this short post. For more tips on thriving with small business technology, check out the other blog posts at DWPia Blogs. I am also available at dwpia on LinkedIn, at dwpia on Facebook, and @dwpia on Twitter.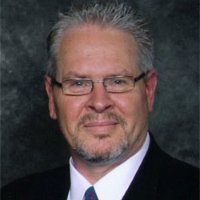 Denis S Wilson
I am President and Principal Consultant for DWP Information Architects: specializing in managed IT support for smaller healthcare practices, clinics, insurance companies, law firms, and construction companies in Ventura County and San Fernando Valley. And have created cost-effective IT solutions, for over 20 years, specializing in cybersecurity and regulatory compliance.
I am also a published author and speaker, working extensively with organizations that include: the State of California, the Federal Bureau of Investigation (FBI), the Small Business Administration (SBA), SCORE, Women's Business Centers, and Small Business Development Centers. As well as providing small business technology education programs through business and professional associations.
Contact me if you would like me to speak at your meeting.
Meanwhile, check out this report
Executive Report: 10 Hidden IT Risks That Might Threaten Your Business