Serious news on the horizon
If you're one of the surprising number of businesses still using Windows 7 Pro.  Microsoft is offering less than one more year of free security support.  As of January 14th, 2020, you'll no longer have access to necessary and critical security updates.
While support will end entirely for individual consumers, businesses will still be able to purchase support. After the date listed above, they'll have to join the Windows 7 Extended Security Update program, and they'll have to pay a fee.  Worse, that fee will increase every year.
Enterprise license users
Enterprise users with volume-licensing agreements will get a discount on the fee, but even then, security support will vanish completely by January 2023.  Microsoft will also be providing ESU's for no cost to customers who purchase the Microsoft Windows Virtual Desktop service, which allows users to virtualize both Windows 7 and Windows 10.
Note that in a related vein, the company will stop supporting the Office 365 ProPlus plugin for Windows 7 and that the company has a whole raft of products they're ending support for on January 14th, 2020.
Microsoft Lifecycle Support is public
None of this should come as a surprise.  After all, Microsoft has made its support timeline public.  Even so, there are several enterprises (like the US Navy) running legacy applications that rely on Windows 7, and many of them don't yet have migration plans in place. If that describes your company, there's still time to begin making those plans, but the clock is ticking. Further inaction is bound to cost you, which is going to start impacting your bottom line.
Our perspective
Microsoft has drawn a hard line here, and it's highly doubtful that they will offer more of an extension than they already have.  With that in mind, your best bet is to start making plans and budgets to switch or upgrade now.
---
The author
Thanks for reading this short post. For more tips on thriving with small business technology, check out the other blog posts at DWPia Blogs. I am also available at dwpia on LinkedIn, at dwpia on Facebook, and @dwpia on Twitter.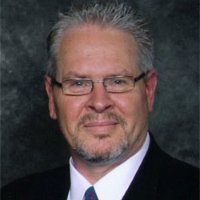 Denis S Wilson
I am President and Principal Consultant for DWP Information Architects: specializing in managed IT support for smaller healthcare practices, clinics, insurance companies, law firms, and construction companies in Ventura County and San Fernando Valley. And have created cost-effective IT solutions, for over 20 years, specializing in cybersecurity and regulatory compliance.
I am also a published author and speaker, working extensively with organizations that include: the State of California, the Federal Bureau of Investigation (FBI), the Small Business Administration (SBA), SCORE, Women's Business Centers, and Small Business Development Centers. As well as providing small business technology education programs through business and professional associations.
Contact me if you would like me to speak at your meeting.
Meanwhile, check out this report
Executive Report: 10 Hidden IT Risks That Might Threaten Your Business