A reminder for anyone using Google Hangouts
The company is moving forward with its plans to discontinue the service, starting with GSuite users and then later moving to the broader consumer shutdown. If your company is currently making use of the messaging app for communications and you haven't begun making plans to transition to something else, the clock is ticking.
According to Google, the company will be transferring current "Hangouts" users to a new standalone app called Hangout Chats, to begin in October of 2019.
According to a statement released by the company: "We will continue to support consumer use of classic Hangouts and expect to transition consumers to free Chat and Meet following the transition of GSuite customers.  A more specific timeline will be communicated at a later date."
The issue with Classic Hangouts
The main problem with this is that what the company is calling 'Classic Hangouts' has more than a billion installations on Android devices and a history that stretches back more than a decade, which is an eternity in the messaging app world.  It's a robust, full-featured communications solution that is much loved by just about everyone who uses it.
Meanwhile, Hangouts Chat is brand new, unproven, and is likely to have serious issues. It may also experience unfortunate growing pains until the kinks get worked out of the new solution, and you can bet that there will be some.
Worse, at present, the new service boasts less than half a million installs. It's a fraction of the size of the old service and no one (not even the best and the brightest at Google) know for sure how the new app will handle the massive influx of users once the transition begins.
Our perspective
If you'd rather sit that out and wait until the new service has stabilized, it's well worth spending some time shopping for alternatives.
---
The author
Thanks for reading this short post. For more tips on thriving with small business technology, check out the other blog posts at DWPia Blogs. I am also available at dwpia on LinkedIn, at dwpia on Facebook, and @dwpia on Twitter.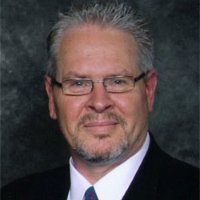 Denis S Wilson
I am President and Principal Consultant for DWP Information Architects: specializing in managed IT support for smaller healthcare practices, clinics, insurance companies, law firms, and construction companies in Ventura County and San Fernando Valley. And have created cost-effective IT solutions, for over 20 years, specializing in cybersecurity and regulatory compliance.
I am also a published author and speaker, working extensively with organizations that include: the State of California, the Federal Bureau of Investigation (FBI), the Small Business Administration (SBA), SCORE, Women's Business Centers, and Small Business Development Centers. As well as providing small business technology education programs through business and professional associations.
Contact me if you would like me to speak at your meeting.
Meanwhile, check out this report
Executive Report: 10 Hidden IT Risks That Might Threaten Your Business
*******************************