Google has recently announced a trio of new features
Gmail users will have a number of new features that are going into place immediately, and may, in fact, be available for use by the time you read this article.
Here are the details:
One of the first things you'll notice is a new strikethrough button, visible when you're composing.  You'll find it on the right-hand side of the menu.
Per Google's statement about the new additions, "Strikethrough is a visual cue that something has been completed or can be used as an edit suggestion.  We've heard from you that this functionality is critical to quickly and efficiently write emails, especially when you want to visually indicate a change in language."
In a similar vein where edits are concerned, the company is also introducing an "Undo/Redo" button, which will allow Gmail's email compose screen to function more like a conventional word processor.  Undo/Redo is incredibly handy in those instances where you intended to copy a block of text and deleted it by mistake instead.
Finally, the company is now allowing its users to download their emails as EML files for remote or offline viewing.  EML files are compatible with most major email clients, leaving open the possibility of sending them in batches to yourself or someone else who is authorized to receive them.  The download can be accomplished by clicking on the three-dot menu and selecting "Download Message" at the bottom of the menu.
Our perspective
Again, by the time you read this article, the changes may already be in place for all Gmail and GSuite users, so be sure to check them out to see if you find them helpful.
The early buzz is quite positive for all three changes, with the Strikethrough functionality having been on several people's wish lists for quite some time.  Kudos to Google for listening to their user base and making the changes.
---
The author
Thanks for reading this short post. For more tips on thriving with small business technology, check out the other blog posts at DWPia Blogs. I am also available at dwpia on LinkedIn, at dwpia on Facebook, and @dwpia on Twitter.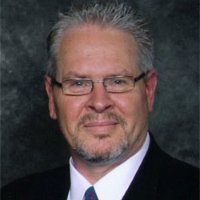 Denis S Wilson
I am President and Principal Consultant for DWP Information Architects: specializing in managed IT support for smaller healthcare practices, clinics, insurance companies, law firms, and construction companies in Ventura County and San Fernando Valley. And have created cost-effective IT solutions, for over 20 years, specializing in cybersecurity and regulatory compliance.
I am also a published author and speaker, working extensively with organizations that include: the State of California, the Federal Bureau of Investigation (FBI), the Small Business Administration (SBA), SCORE, Women's Business Centers, and Small Business Development Centers. As well as providing small business technology education programs through business and professional associations.
Contact me if you would like me to speak at your meeting.
Meanwhile, check out this report
Executive Report: 10 Hidden IT Risks That Might Threaten Your Business