December 2019 will see the end of Windows Phone
If you were one of the people who decided to give a Microsoft Windows Phone a try back when the company was still attempting to get into the market, this is a reminder that the company plans to end all support for the platform by December 10th, 2019.  There's still plenty of time to switch to some other device, but the clock is ticking, so be sure you keep it on your radar and get a replacement at your next available opportunity.
This isn't exactly news, given that the company initially made the announcement more than a year ago.  However, in the hustle and bustle of growing a thriving business, it's also true that this detail is easy to overlook, which is why you'll probably be seeing articles like this one from time to time over the next several months.
Some things to be aware of
As with most end of support announcements, there are a few wrinkles to be aware of.  For instance, it's possible that you can get an extension for support beyond the December 10th deadline, but you'll have to pay for it.  In addition to that, the company has revealed that they will continue supporting device backups for some apps, although they have not been named at this point.  In cases where it applies, backup support will continue for twelve months beyond the December 10th deadline.
The formal statement reads as follows:
"With the Windows 10 Mobile OS end of support, we recommend that customers move to a supported Android or iOS device.  Microsoft's mission statement to empower every person and every organization on the planet to achieve more compels us to support our Mobile apps on those platforms and devices."
Our perspective
That amounts to complete capitulation.  They're getting out of the market for good, so there's nothing to be gained by hanging onto your phone.
---
The author
Thanks for reading this short post. For more tips on thriving with small business technology, check out the other blog posts at DWPia Blogs. I am also available at dwpia on LinkedIn, at dwpia on Facebook, and @dwpia on Twitter.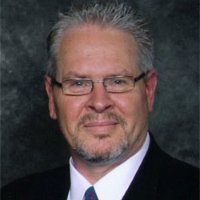 Denis S Wilson
I am President and Principal Consultant for DWP Information Architects: specializing in managed IT support for smaller healthcare practices, clinics, insurance companies, law firms, and construction companies in Ventura County and San Fernando Valley. And have created cost-effective IT solutions, for over 20 years, specializing in cybersecurity and regulatory compliance.
I am also a published author and speaker, working extensively with organizations that include: the State of California, the Federal Bureau of Investigation (FBI), the Small Business Administration (SBA), SCORE, Women's Business Centers, and Small Business Development Centers. As well as providing small business technology education programs through business and professional associations.
Contact me if you would like me to speak at your meeting.
Meanwhile, check out this report
Executive Report: 10 Hidden IT Risks That Might Threaten Your Business