Vulnerabilities growing as business try to save a few bucks
A small but growing number of people have been making the switch to MS Office clones like Apache's OpenOffice and LibreOffice.
The thinking is that they can get the same core functionality but avoid many (if not most of) the costs, bugs, flaws and weaknesses that have plagued Microsoft's offering.  This situation is often seen as low-hanging fruit by hackers around the world, given its enormous user base.
Unfortunately, that strategy has its limits.  Given the vast similarities in functionality all of these programs share, they're bound to have similar code in many areas.  This is, in fact, what security researchers are discovering.
Apache OpenOffice remains vulnerable
Recently an independent Austrian researcher named Alex Infuhr discovered a vulnerability in both of the aforementioned programs that allowed attackers to co-opt the programs, via something called path transversal. That allows code to move beyond its current directory and into some other. This can be accomplished by sending poisoned files to an unsuspecting user.  The only interaction that was required was for the target to hover their mouse over an invisible link, which is incredibly easy to do.
Once word got out, another researcher, John Lambert, provided additional proof of concept samples of the same flaw.  LibreOffice moved quickly to patch the bug, but so far, Apache's OpenOffice remains vulnerable.
The bottom line here is this:  If you're using an Office clone thinking that you might avoid many of the hacks used against MS Office, you're probably not as safe as you imagine yourself to be.  Worse, the people in charge of the code bases of those clones may not respond to threats as quickly or as decisively as Microsoft does.
Our perspective
That's not to say you should discontinue use of MS Office alternatives if you've already got them installed across your network.  Just be mindful of the fact that they're just as vulnerable as Microsoft's solution.
---
The author
Thanks for reading this short post. For more tips on thriving with small business technology, check out the other blog posts at DWPia Blogs. I am also available at dwpia on LinkedIn, at dwpia on Facebook, and @dwpia on Twitter.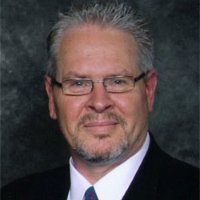 Denis S Wilson
I am President and Principal Consultant for DWP Information Architects: specializing in managed IT support for smaller healthcare practices, clinics, insurance companies, and nonprofit companies in Ventura County and San Fernando Valley. And have created cost-effective IT solutions, for over 20 years, specializing in cybersecurity and regulatory compliance.
I am also a published author and speaker, working extensively with organizations that include: the State of California, the Federal Bureau of Investigation (FBI), the Small Business Administration (SBA), SCORE, Women's Business Centers, and Small Business Development Centers. As well as providing small business technology education programs through business and professional associations.
Contact me if you would like me to speak at your meeting.
Meanwhile, check out this report
Executive Report: 10 Hidden IT Risks That Might Threaten Your Business