The numbers will terrify you
How much does a successful ransomware attack cost a victim on average?  Based on the latest statistics compiled by Coveware, each incident of a compromised computer costs a whopping $6,733, which is a hefty 13 percent increase from just one quarter ago.
Part of the increase stems from the fact that some strains known for demanding higher than average payments are seeing increased use. Among these are the SamSam and Ryuk families of ransomware. Another reason driving the increase is the fact that after the initial wave, hackers apparently compile statistics, enabling them to zero in on companies that are relatively easier to breach and more willing to pay.  Put the two together, and they've got a virtually guaranteed, high profit, low-risk enterprise.
What are the risks?
Bill Siegel, the CEO of Coveware explains that his company's Q4 data set is derived from 226 different ransomware attacks that were reported to and triaged by the company. He warns that companies that choose to pay the ransom aren't guaranteed to receive an unlock key that will decrypt their files and give them their files back. There's more than a little risk involved in giving the hackers what they're demanding.
Unfortunately, many companies don't have robust backup routines, and if they don't pay, their files are lost forever.  That's an awful position for any company to be in, but fortunately, there's a simple fix for that.
Our perspective
With the number of ransomware attacks expected to continue to increase this year, if you don't already have a robust system of backups in place, it's well past time to make sure that you do. After all, $6,733 per incident adds up quickly, and it's a punishing price to pay indeed. It is much more expensive than a rock-solid system of backups.  The choice is obvious.
---
The author
Thanks for reading this short post. For more tips on thriving with small business technology, check out the other blog posts at DWPia Blogs. I am also available at dwpia on LinkedIn, at dwpia on Facebook, and @dwpia on Twitter.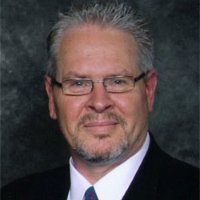 Denis S Wilson
I am President and Principal Consultant for DWP Information Architects: specializing in managed IT support for smaller healthcare practices, clinics, insurance companies, and nonprofit companies in Ventura County and San Fernando Valley. And have created cost-effective IT solutions, for over 20 years, specializing in cybersecurity and regulatory compliance.
I am also a published author and speaker, working extensively with organizations that include: the State of California, the Federal Bureau of Investigation (FBI), the Small Business Administration (SBA), SCORE, Women's Business Centers, and Small Business Development Centers. As well as providing small business technology education programs through business and professional associations.
Contact me if you would like me to speak at your meeting.
Meanwhile, check out this report
Executive Report: 10 Hidden IT Risks That Might Threaten Your Business