All of Linux is at risk
Linux users, beware of the security flaw known as "Dirty Sock" and identified as CVE-2019-7304.
This critical security flaw was discovered by security researcher Chris Moberly, who disclosed the details to the makers of the Ubuntu distribution last month. The flaw resides in the REST API for the Snapd service.
That is a universal Linux packaging system responsible for making applications compatible with Linux across multiple distributions, and with no modifications to the executable necessary.  Unfortunately, that means that Ubuntu isn't the only build impacted by the flaw.  Literally, every flavor of Linux is at risk.
Researcher had this to say about the issue
"Snapd versions 2.28 through 2.37 incorrectly validated and parsed the remote socket address when performing access controls on its UNIX socket.  A local attacker could use this to access privileged socket APIs and obtain administrator privileges."
If there's a silver lining to be found in Moberly's discovery, it is the fact that the nature of the issue prevents a hacker from exploiting it remotely.  They'd have to have physical access to the machine or somehow trick the user into doing something that would trigger a program to escalate privileges on behalf of the hackers.  Even so, the fact that the exploit can be used to gain total access and control to a target system means it's not something that can be ignored.
Our perspective
The good news is that Canonical, the makers of Ubuntu, have moved quickly and have already issued an update that addresses this flaw, with other major Linux distributions having followed suit.  Regardless of what build you're using, a fix is likely already available. So if it's been a while since you updated, now would be an excellent time to do so.  Better to be safe than sorry.
---
The author
Thanks for reading this short post. For more tips on thriving with small business technology, check out the other blog posts at DWPia Blogs. I am also available at dwpia on LinkedIn, at dwpia on Facebook, and @dwpia on Twitter.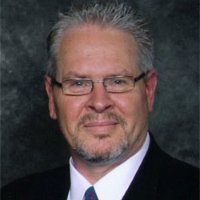 Denis S Wilson
I am President and Principal Consultant for DWP Information Architects: specializing in managed IT support for smaller healthcare practices, clinics, insurance companies, and nonprofit companies in Ventura County and San Fernando Valley. And have created cost-effective IT solutions, for over 20 years, specializing in cybersecurity and regulatory compliance.
I am also a published author and speaker, working extensively with organizations that include: the State of California, the Federal Bureau of Investigation (FBI), the Small Business Administration (SBA), SCORE, Women's Business Centers, and Small Business Development Centers. As well as providing small business technology education programs through business and professional associations.
Contact me if you would like me to speak at your meeting.
Meanwhile, check out this report
Executive Report: 10 Hidden IT Risks That Might Threaten Your Business