Another week, another data breach
This time, the target of the breach was North Country Business Products (NCBP), a company that makes point-of-sale (POS) terminals for businesses.
Although NCBP was the target, they weren't the ultimate victims of the breach. Hackers infiltrated NCBP's network and installed malware onto the company's POS terminals.
These were then sold to businesses around the country. In all, according to the latest information published by NCBP about the incident, a total of 139 business locations received these poisoned POS terminals. This allowed hackers to gain control of any payment information processed through those terminals.
More than 6500 POS systems breached
In all, NCBP POS systems are installed in more than 6500 locations nationwide, meaning the scope and scale of this breach was approximately 2 percent of the company's installed terminal base.
So far, North Country's handling of the incident has been admirable. The breach occurred on January 3rd, 2019. The company discovered it on January 30th, but noted that the attackers ceased all activity on January 24th when they began detecting investigators probing for their presence.
NCBP has informed law enforcement, enlisted the aid of a third-party forensic investigator, and have published a list of all infected POS terminals on their website. All of the invested terminals are bars, coffee shops, or restaurants, with an even mix of standalone businesses and franchises.
The investigation into the matter is still ongoing. As yet, NCBP and the agencies assisting them have not determined exactly what the impact is or has been for each of the affected businesses.
Our perspective
All that to say, if you own an NCBP POS device, be sure to head to the company's website to find out if your business is on the list of impacted customers. If so, you may have already been contacted by the company.
---
The author
Thanks for reading this short post. For more tips on thriving with small business technology, check out the other blog posts at DWPia Blogs. I am also available at dwpia on LinkedIn, at dwpia on Facebook, and @dwpia on Twitter.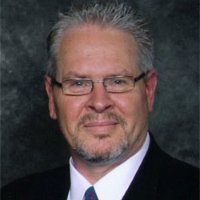 Denis S Wilson
I am President and Principal Consultant for DWP Information Architects: specializing in managed IT support for smaller healthcare practices, clinics, insurance companies, and nonprofit companies in Ventura County and San Fernando Valley. And have created cost-effective IT solutions, for over 20 years, specializing in cybersecurity and regulatory compliance.
I am also a published author and speaker, working extensively with organizations that include: the State of California, the Federal Bureau of Investigation (FBI), the Small Business Administration (SBA), SCORE, Women's Business Centers, and Small Business Development Centers. As well as providing small business technology education programs through business and professional associations.
Contact me if you would like me to speak at your meeting.
Meanwhile, check out this report
Executive Report: 10 Hidden IT Risks That Might Threaten Your Business