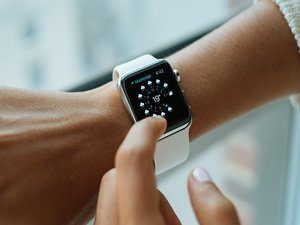 LTM-E Certified Heath Data Wearable
AT&T recently announced mobile medical software and data collection company OneLife Technologies Corp. would be the first to sell AT&T's new LTE-M certified medical wearable. OneLife's OnePulse wearable was designed specifically to track and report user's physical health-related data including heart rate,
The watch is expected to be available this month. Wearables such as OnePulse have great potential for patient monitoring, enabling user independence while alleviating concerns by care teams and loved ones. Information security and personal privacy are concerns that will continue to need attention and monitoring as much as biometric data.
Published in HealthTechInsider.com by 
Click for the rest of the article
---
 Also check out this free executive report
10 Hidden IT Risks That Might Threaten Your Business