Windows 10 addition
Microsoft has recently announced a new addition, coming soon to the Microsoft Store.  A free Office progressive web app (PWA), which is slated to replace the My Office app that comes pre-installed on Windows devices. The new app is functionally similar to the Office App you're currently using, but it brings some exciting new features into play that users and IT managers alike will love.
In addition to being a central window giving you a birds' eye view of your recent documents, contacts, and various Office files (Word, Excel, PowerPoint, Outlook), it also serves as a bridge between working offline and working online with Windows 10.
Users will be able to access Office apps installed locally on their devices, as well as web apps. They will also have a view into locally stored files as well as files stored on the cloud, which in the Microsoft ecosystem, generally means SharePoint and OneDrive.
In addition to that, because it's a Progressive Web App, it can work offline as well and be pinned to the taskbar, just as you can do with a native Windows App.  The only catch is that you'll need to be running the 1803 version of Windows 10 (or later versions) to make use of the new capabilities.
Designed for the business user primarily 
Although individual users will no doubt find a lot to be excited about, the company's own statements make it clear that they've designed it with IT managers specifically in mind. That is, given that it will allow managers to customize the Office app with company branding and allow users to access a variety of third-party apps through the lens of the Office app.
Our perspective
In tandem with this announcement, Aaron Gustafson (from the Microsoft Edge browser development team) also announced that the next version of Edge will be built around Chromium and will allow users to install PWA's from the browser itself. That build brings Edge back to par with both Google Chrome and Mozilla's Firefox.
These are all excellent moves, and we can't wait to start playing with the new app.  Kudos to Microsoft.
---
The author
Thanks for reading this short post. For more tips on thriving with small business technology, check out the other blog posts at DWPia Blogs. I am also available at dwpia on LinkedIn, at dwpia on Facebook, and @dwpia on Twitter.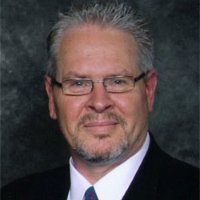 Denis S Wilson
I am President and Principal Consultant for DWP Information Architects: specializing in managed IT support for smaller healthcare practices, clinics, insurance companies, and nonprofit companies in Ventura County and San Fernando Valley. And have created cost-effective IT solutions, for over 20 years, specializing in cybersecurity and regulatory compliance.
I am also a published author and speaker, working extensively with organizations that include: the State of California, the Federal Bureau of Investigation (FBI), the Small Business Administration (SBA), SCORE, Women's Business Centers, and Small Business Development Centers. As well as providing small business technology education programs through business and professional associations.
Contact me if you would like me to speak at your meeting.
Meanwhile, check out this report
Executive Report: 10 Hidden IT Risks That Might Threaten Your Business