Credential stuffing
If you own a retail business, an attack known as "credential stuffing" is the latest online threat to be concerned about.  If you're not sure what that is, read on and prepare to be dismayed. According to the 2019 State of the Internet, Retail Attacks, and TPI Traffic Report published by Akamai, there has been a surge in large scale botnet attacks against businesses, with retail outlets being the hardest hit.
In fact, according to the report, between May and December of 2018, there were approximately 28 billion credential stuffing attempts made.  One of the web's largest retail sites suffered over 115 million bot-driven login attempts in a single day.
Akamai had this to say about the report
"The insidious AIO (all-in-one) bots hackers deploy which are multi-function tools that enable quick purchases by leveraging credential stuffing and a number of evasion techniques, allowing a single AIO bot to have the ability to target more than 120 retailers at once.
A successful AIO campaign may go completely undetected by a retailer, which might see the online sales and record-setting transactions as proof its product is in demand.  They'll have little to no indication that its inventory clearing was automated and used to fuel a secondary market or scrape information from its customers."
In most cases, the damage caused by credential stuffing attacks is limited.  Customers whose accounts are compromised may find that they lose points or perks and that unauthorized charges are made on their accounts. In some cases, a credential stuffing attack could lead to an attacker gaining a foothold inside your corporate network.  Also, large and pervasive attacks could strain web resources and have (on more than one occasion) crashed a web server.
Our perspective
Even in cases where your business isn't directly impacted, an attack on your customers' accounts is still an attack on you.  Unfortunately, with so many stolen credentials available on the Dark Web, it's a notoriously difficult problem to come to grips with.  The best thing you can do is remain vigilant and maintain excellent communications with the customers you serve.
---
The author
Thanks for reading this short post. For more tips on thriving with small business technology, check out the other blog posts at DWPia Blogs. I am also available at dwpia on LinkedIn, at dwpia on Facebook, and @dwpia on Twitter.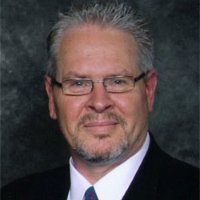 Denis S Wilson
I am President and Principal Consultant for DWP Information Architects: specializing in managed IT support for smaller healthcare practices, clinics, insurance companies, and nonprofit companies in Ventura County and San Fernando Valley. And have created cost-effective IT solutions, for over 20 years, specializing in cybersecurity and regulatory compliance.
I am also a published author and speaker, working extensively with organizations that include: the State of California, the Federal Bureau of Investigation (FBI), the Small Business Administration (SBA), SCORE, Women's Business Centers, and Small Business Development Centers. As well as providing small business technology education programs through business and professional associations.
Contact me if you would like me to speak at your meeting.
Meanwhile, check out this report
Executive Report: 10 Hidden IT Risks That Might Threaten Your Business