If you use an Nvidia graphics card
You should be aware that the company has recently released its first security patch of 2019, bearing the ID # 4772.  It's an important one in that it addresses eight security flaws that leave un-patched systems vulnerable to attack.
It should be noted that none of the flaws addressed in this patch are rated as critical, but all are rated as high.
The issues addressed in the patch run the gamut of protecting your system. This ranges from denial of service attacks to remote code execution, and in six of the eight cases, an escalation of privileges.
This patch is applicable across a range of Nvidia's most popular products, including their GeForce, Quadro, NVS and Tesla graphics cards. So if you use Nvidia graphics cards, then odds are good that this patch will be of benefit to you.
How to patch
This brings us to the topic of how to apply the latest patch.  If your system is Windows-based, then applying the latest patch via the Windows control panel should be the only action needed.  If you're a Linux user, then the specific steps you'll need to follow will vary from one build to the next. It and may involve a bit of manual work, navigating to the Nvidia control panel after the driver has been updated.
Also note that if you have Nvidia products on your system, you can download and install an app called the GeForce Experience, which will alert you when a new patch is available and guide you through its installation.
Our perspective
In any case, this patch is important enough to warrant special mention, as the issues it protects against are fairly high profile.  Make sure your IT staff is aware so they can put this one high on the list of priorities.
---
The author
Thanks for reading this short post. For more tips on thriving with small business technology, check out the other blog posts at DWPia Blogs. I am also available at dwpia on LinkedIn, at dwpia on Facebook, and @dwpia on Twitter.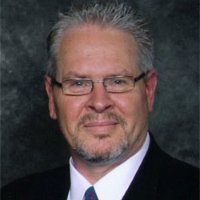 Denis S Wilson
I am President and Principal Consultant for DWP Information Architects: specializing in managed IT support for smaller healthcare practices, clinics, insurance companies, and nonprofit companies in Ventura County and San Fernando Valley. And have created cost-effective IT solutions, for over 20 years, specializing in cybersecurity and regulatory compliance.
I am also a published author and speaker, working extensively with organizations that include: the State of California, the Federal Bureau of Investigation (FBI), the Small Business Administration (SBA), SCORE, Women's Business Centers, and Small Business Development Centers. As well as providing small business technology education programs through business and professional associations.
Contact me if you would like me to speak at your meeting.
Meanwhile, check out this report
Executive Report: 10 Hidden IT Risks That Might Threaten Your Business