The rise of Social Media
That has been a game changer for businesses around the world, creating opportunities for customer engagement that were previously unimaginable.  Unfortunately, business owners aren't the only ones reaping the benefits of Social Media.  The hackers of the world are in on the game too, and for them, Social Media represents a giant piggy bank that they've only begun tapping into.
Even now in the early stages of cybercriminal attacks on Social Media, the payoffs have been enormous. Social media attacks have been netting them a staggering $3.25 billion dollars a year.  As shocking as that figure might be, it's important to remember that cybercrime on Social Media is a relatively new phenomenon.  Between 2013 and now, the number of cybercrime incidents involving social media has quadrupled.
Abusing trust causes real harm to social media sites
The attacks take many forms, but one way or another, they come down to abusing the trust that is so essential for a functioning Social Media ecosystem.
Some attackers set up scam pages hawking illegal pharmaceuticals. Others gravitate toward crypto mining malware, while others still ply the Social Media waters intent on committing digital currency fraud or feigning a romantic connection to get money and personal information from their victims. Even if you're one of the rare companies that don't have a significant Social Media presence yet, that doesn't mean you're safe from harm.
Gregory Webb, the CEO of Bromium, recently spoke on the topic, outlining a danger that many business owners are simply unaware of.
"Social Media platforms have become near ubiquitous, and most corporate employees access Social Media sites at work, which exposes the significant risk of attack to businesses, local governments as well as individuals.  Hackers are using social media as a Trojan horse, targeting employees to gain a convenient backdoor to the enterprise's high-value assets."
Our perspective
In light of this, it's probably well past time to sit down with your employees and make sure they're aware of the risks they're exposing you to when they access Social Media accounts at work.
---
The author
Thanks for reading this short post. For more tips on thriving with small business technology, check out the other blog posts at DWPia Blogs. I am also available at dwpia on LinkedIn, at dwpia on Facebook, and @dwpia on Twitter.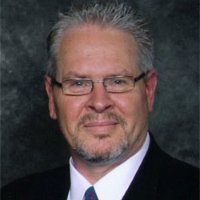 Denis S Wilson
I am President and Principal Consultant for DWP Information Architects: specializing in managed IT support for smaller healthcare practices, clinics, insurance companies, and nonprofit companies in Ventura County and San Fernando Valley. And have created cost-effective IT solutions, for over 20 years, specializing in cybersecurity and regulatory compliance.
I am also a published author and speaker, working extensively with organizations that include: the State of California, the Federal Bureau of Investigation (FBI), the Small Business Administration (SBA), SCORE, Women's Business Centers, and Small Business Development Centers. As well as providing small business technology education programs through business and professional associations.
Contact me if you would like me to speak at your meeting.
Meanwhile, check out this report
Executive Report: 10 Hidden IT Risks That Might Threaten Your Business