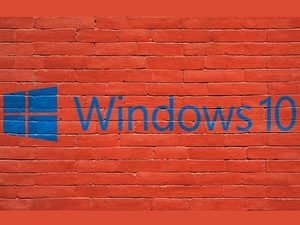 A sign of relief...
A small but significant update is coming in the next version of Windows 10, which should have the company's massive user base breathing a sigh of relief.
The company is experimenting with a new feature that it can use to trigger automatic uninstalls of buggy updates. This happens in the background, so there's nothing the user must do.
Changed the testing procedures for updates
This is significant, given the recent trouble Microsoft has been having with its updates.  Unfortunately, the company made some radical changes to its testing procedures last year. Since that time, they've released several updates that have been problematic.  Most recently, a Windows 10 update wound up deleting user files for a small but vocal percentage of the company's user base.
The company is working hard to improve their process. However, the fact that they're even considering a feature like this (much less actively experimenting with it) is a clear signal that they're not confident in their ability to release a clean, relatively problem-free update.
It should be noted that at present, the new experimental feature is only visible to Windows Insiders users and it is unclear when it will be released to the general public.  Odds are excellent, however, that it will happen soon.
Our perspective
Given the problems we outlined above, industry insiders generally regard this as a positive development.  Of course, the hope is that Microsoft will be able to avoid releasing a buggy update, but given the company's recent track record, the inclusion of this feature is an excellent fallback position.
In any case, if you're a member of the Windows Insider program, you may be able to see it in action now and in the weeks ahead.  If not, you'll have to wait a while.
---
The author
Thanks for reading this short post. For more tips on thriving with small business technology, check out the other blog posts at DWPia Blogs. I am also available at dwpia on LinkedIn, at dwpia on Facebook, and @dwpia on Twitter.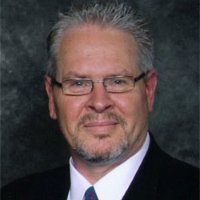 Denis S Wilson
I am President and Principal Consultant for DWP Information Architects: specializing in managed IT support for smaller healthcare practices, clinics, insurance companies, and nonprofit companies in Ventura County and San Fernando Valley. And have created cost-effective IT solutions, for over 20 years, specializing in cybersecurity and regulatory compliance.
I am also a published author and speaker, working extensively with organizations that include: the State of California, the Federal Bureau of Investigation (FBI), the Small Business Administration (SBA), SCORE, Women's Business Centers, and Small Business Development Centers. As well as providing small business technology education programs through business and professional associations.
Contact me if you would like me to speak at your meeting.
Meanwhile, check out this report
Executive Report: 10 Hidden IT Risks That Might Threaten Your Business