Buca di Beppo, Planet Hollywood, and others
If you frequent any of the following restaurants and paid them a visit between May 23, 2018 through March 18, 2019, your credit card data may have been compromised.
The parent company of these chains, Earl Enterprise, recently announced that an unspecified number of store locations were found to have been infected by PoS malware.
When taken together, they managed to harvest more than two million credit card numbers nationwide.  These were later found for sale on the Dark Web.
The list of restaurants includes
Chicken Guy!
Mixology
Tequila Taqueria
Earl of Sandwich
Planet Hollywood
Buca di Beppo
If you've been to any of the restaurants named above in that range of time, you may have already received a notification from the company.  If you want to confirm whether the location near you was one that was compromised, Earl Enterprise has a lookup tool on their website allowing you to drill down and find out definitively.
The company was made aware of the issue in late February when they were contacted by private security researcher Brian Krebs. He discovered a large cache of credit card numbers on the Dark Web that belonged to the company's customers.
Once they were informed, they launched their own internal investigation, duly notified law enforcement, and brought in a third-party firm to assist them with the investigation.  Upon confirming Krebs' findings, they made a public announcement to their customers.
Our perspective
Exercising an abundance of caution, Earl Enterprise is encouraging all its customers to keep a watchful eye on their credit and debit card statements and to stay alert for any suspicious activity. If you notice any, report it to the company that issued your credit card immediately.  If you see something and don't report it right away, you may wind up having to pay for charges you didn't make.
---
The author
Thanks for reading this short post. For more tips on thriving with small business technology, check out the other blog posts at DWPia Blogs. I am also available at dwpia on LinkedIn, at dwpia on Facebook, and @dwpia on Twitter.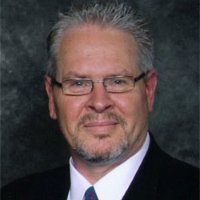 Denis S Wilson
I am President and Principal Consultant for DWP Information Architects: specializing in managed IT support for smaller healthcare practices, clinics, insurance companies, and nonprofit companies in Ventura County and San Fernando Valley. And have created cost-effective IT solutions, for over 20 years, specializing in cybersecurity and regulatory compliance.
I am also a published author and speaker, working extensively with organizations that include: the State of California, the Federal Bureau of Investigation (FBI), the Small Business Administration (SBA), SCORE, Women's Business Centers, and Small Business Development Centers. As well as providing small business technology education programs through business and professional associations.
Contact me if you would like me to speak at your meeting.
Meanwhile, check out this report
Executive Report: 10 Hidden IT Risks That Might Threaten Your Business