Facebook can't seem to stay out of its own way
Recently, the social media giant has made headlines on a regular basis, and seldom for anything good or groundbreaking.  Not long ago, the company found itself in the midst of a controversy when it came to light that they were asking people for their email account passwords, claiming that it needed these in order to verify the identities of the new users.
As a practice, this is almost unheard of.  In fact, countless numbers of articles have been written underscoring the fact that no legitimate company would ever request such information.  In addition, if anyone ever received an email asking for email logins and passwords, (or passwords of any kind), it was a sure sign of a scam in progress.
In addition to that being a horrible business practice, the fear was that Facebook was improperly using the information and unauthorized to harvest personal information on everyone who complied with their unreasonable request.
As it turns out, those fears were spot on.  The company recently released a statement saying that they "unintentionally" uploaded email contacts from some 1.5 million new users on its servers, without the consent or knowledge of those users.
Part of the company's dubious explanation
"Last month we stopped offering email password verification as an option for people verifying their account when signing up for Facebook for the first time.  We estimate that up to 1.5 million people's email contacts may have been uploaded.  These contacts were not shared with anyone and we're deleting them.  We've fixed the underlying issue and are notifying people whose contacts were imported.  People can also review and manage the contacts they share with Facebook in their settings."
Our perspective
Given the company's recent history of privacy abuses, this explanation has not been well received. It provides further evidence that Facebook has and continues to utterly fail when it comes to protecting its users' information, even as it generates billions of dollars in revenue from it.
---
The author
Thanks for reading this short post. For more tips on thriving with small business technology, check out the other blog posts at DWPia Blogs. I am also available at dwpia on LinkedIn, at dwpia on Facebook, and @dwpia on Twitter.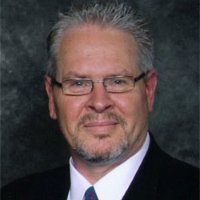 Denis S Wilson
I am President and Principal Consultant for DWP Information Architects: specializing in managed IT support for smaller healthcare practices, clinics, insurance companies, and nonprofit companies in Ventura County and San Fernando Valley. And have created cost-effective IT solutions, for over 20 years, specializing in cybersecurity and regulatory compliance.
I am also a published author and speaker, working extensively with organizations that include: the State of California, the Federal Bureau of Investigation (FBI), the Small Business Administration (SBA), SCORE, Women's Business Centers, and Small Business Development Centers. As well as providing small business technology education programs through business and professional associations.
Contact me if you would like me to speak at your meeting.
Meanwhile, check out this report
Executive Report: 10 Hidden IT Risks That Might Threaten Your Business