Major Chinese developer in hot water with Google
An extensive BuzzFeed investigation which revealed that the company's apps were abusing user permissions, allowing the company to commit fraud on a massive scale.
As a result of BuzzFeed's findings, Google took the step of removing six different apps made by the company down from the play store.
This was including a popular selfie app that boasted more than fifty million downloads. The apps were all products of the DU Group, which was spun off from Baidu, one of China's' largest tech companies.  The newly independent firm claims that its apps have been downloaded more than a billion times by users around the world.
Whether that claim is true or not, the reality is that the six apps Google removed from the Play store had been downloaded more than 90 million times.  The list of offenses varied from one app to the next, with some of them fraudulently clicking on ads to generate revenue, and others containing code that the DU Group could have selectively activated to engage in more nefarious forms of ad fraud.
Google had this to say about the matter
"We explicitly prohibit ad fraud and service abuse on Google Play.  Developers are required to disclose the collection of personal data, and only use permissions that are needed to deliver the feature within the app.  If an app violates our policies, we take action that can include banning a developer from being able to publish on Play."
The apps Google removed from the Play Store are
Selfie Camera
Total Cleaner
Smart Cooler
RAM Master
AIO Flashlight
Omni Cleaner
Our perspective
If you have any of these installed, you should strongly consider deleting them and finding less intrusive alternatives.
---
The author
Thanks for reading this short post. For more tips on thriving with small business technology, check out the other blog posts at DWPia Blogs. I am also available at dwpia on LinkedIn, at dwpia on Facebook, and @dwpia on Twitter.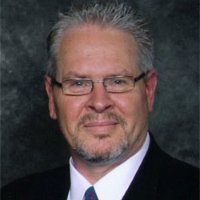 Denis S Wilson
I am President and Principal Consultant for DWP Information Architects: specializing in managed IT support for smaller healthcare practices, clinics, insurance companies, and nonprofit companies in Ventura County and San Fernando Valley. And have created cost-effective IT solutions, for over 20 years, specializing in cybersecurity and regulatory compliance.
I am also a published author and speaker, working extensively with organizations that include: the State of California, the Federal Bureau of Investigation (FBI), the Small Business Administration (SBA), SCORE, Women's Business Centers, and Small Business Development Centers. As well as providing small business technology education programs through business and professional associations.
Contact me if you would like me to speak at your meeting.
Meanwhile, check out this report
Executive Report: 10 Hidden IT Risks That Might Threaten Your Business