More cyber-attacks, yielding more cash
According to FBI statistics, in 2013 there were 991 tracked incidents of ransomware attacks against business, resulting in losses slightly exceeding half a million dollars.
The number of incidents steadily increased through 2016 when they reached 2,673 for the year, with total losses just shy of two and a half million dollars.
During the 2017-2018 period, the overall number of ransomware attacks declined from their high-water mark, even as the total losses continued to increase.  This was a consequence of the hackers targeting larger networks with bigger payoffs. It led some to believe that interest in ransomware was beginning to wane in the hacking community in preference for other forms of attack.
That conclusion seems to have been premature
According to the statistics gathered so far for 2019, there has been an enormous increase in the total number of ransomware attacks.  Businesses have borne the brunt of the surge, reporting an increase in excess of 500 percent.  While there are no hard figures yet for the total damages, one can expect that the 2019 figures will be as record-shattering as the total number of attacks themselves.
Of interest, in the same period, ransomware attacks targeting consumers is down markedly. They are down to the point that it's no longer even in the top ten most common cybercriminal threats that consumers face.  That's good news for the consumer, but businesses are paying the price.
Security perspective
As a business owner, this is valuable information to know because if you are attacked, it's much more likely that the attack will come in the form of ransomware.  Not to say you shouldn't be on your guard for other types of attacks, but give the reality of scarce IT resources, it pays to know what the biggest threats are.
---
The author
Thanks for reading this short post. For more tips on thriving with small business technology, check out the other blog posts at DWPia Blogs. I am also available at dwpia on LinkedIn, at dwpia on Facebook, and @dwpia on Twitter.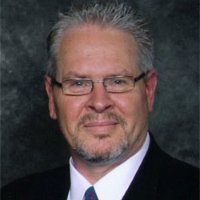 Denis S Wilson
I am President and Principal Consultant for DWP Information Architects: specializing in managed IT support for smaller healthcare practices, clinics, insurance companies, and nonprofit companies in Ventura County and San Fernando Valley. And have created cost-effective IT solutions, for over 20 years, specializing in cybersecurity and regulatory compliance.
I am also a published author and speaker, working extensively with organizations that include: the State of California, the Federal Bureau of Investigation (FBI), the Small Business Administration (SBA), SCORE, Women's Business Centers, and Small Business Development Centers. As well as providing small business technology education programs through business and professional associations.
Contact me if you would like me to speak at your meeting.
Meanwhile, check out this report
Executive Report: 10 Hidden IT Risks That Might Threaten Your Business