Samsung is upping the ante in the smartphone world.
The company recently announced that they will be introducing 48MP and 64MP image sensors for smartphones launching in the fall of 2019.
Both sensors employ the company's Isocell Plus and Tetracell technology.
The former was designed to reduce light leakage, and the latter utilizes four pixels as one to allow for superior digital photography in low-light conditions.
Samsung positioning to lead the market in logic chips
Barely six months ago, the South Korean tech giant launched 32-MP and 48-MP Isocell sensors used in their Galaxy S10 smartphones. The image sensor market has been quite profitable for Samsung, and these latest product offerings will enable them to compete head-to-head with Japanese rival Sony.
In tandem with the announcement, Samsung revealed that they'd be investing more than $120 billion between now and 2030 to become the dominant player in the logic chip market. Their latest research has seen them investigating new applications for sensors to be used in autonomous vehicles in the years ahead.
This is good news and is sure to trigger several other product announcements later in the year as companies take advantage of the soon to be available technology.  Given Samsung's success so far in this segment of the market, there's little reason to think that their latest releases will be anything other than a resounding success.
Our perspective
In an industry fraught with uncertainty, Samsung seems to be making all the right moves this year. The future certainly looks bright for them, and the markets they serve.  If you're a fan of photography, you're sure to appreciate the new capabilities that these sensors enable.  Best of all, if the past is any guide, you won't have to wait long to start taking advantage of them.
Meanwhile, check out this report
Free Executive Report: 10 Hidden IT Risks That Might Threaten Your Business
The author
Thanks for reading this short post. For more tips on thriving with small business technology, check out the other blog posts at DWPia Blogs. I am also available at dwpia on LinkedIn, at dwpia on Facebook, and @dwpia on Twitter.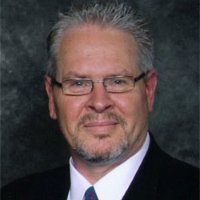 I am Denis Wilson, President and Principal Consultant for DWP Information Architects. We specialize in managed IT support for smaller healthcare practices, financial services firms, and nonprofits in Ventura County and San Fernando Valley. And have created cost-effective IT solutions, for over 20 years, specializing in cybersecurity and regulatory compliance. I am also a published author and speaker, working extensively with a variety of organizations. As well as providing small business technology education programs through business and professional associations.
Contact me if you would like me to speak at your association.