There's new ransomware to be aware of
The new ransomware is known as MegaCortex. Based on its design, it seems clear that the malware's authors drew inspiration from the movie, 'The Matrix.'
It first made an appearance near the start of the year but it wasn't widely employed by hackers, and as such, it was barely a blip on the radar.
That changed on May 1st of this year, according to the UK digital security company Sophos, which detected a massive usage spike.
Since the start of the year, there have been 76 MegaCortex attacks, with 47 of them occurring since the first of May. This may be an indication that the group behind the software is gearing up for a large-scale assault.  So far, corporate networks in France, Italy, the Netherlands, Ireland, Canada, and the United States have been targeted.
Organizations that have fallen victim to MegaCortex report that the attacks come from a compromised domain controller, which the hackers likely seized via stolen credentials.
Sophos had this to say...
"The attacker issues commands via the compromised DC, which the attacker is remotely accessing using the reverse shell.  The DC uses WMI to push the malware - a copy of PsExec renamed rstwg.exe, the main malware executable, and a batch file - to the rest of the computers on the network that it can reach, and then runs the batch file remotely via PsExec."
It's a cunning, well-designed piece of software that terminates 44 different processes and 189 different services. It disables 194 other services in a bid to prevent anything from stopping its spread.
Our perspective
To counter this newly emergent threat, Sophos recommends putting any machine on your corporate network that uses RDP behind a VPN and enable two-factor authentication for all admin passwords.
Meanwhile, check out this report
Free Executive Report: 10 Hidden IT Risks That Might Threaten Your Business
The author
Thanks for reading this short post. For more tips on thriving with small business technology, check out the other blog posts at DWPia Blogs. I am also available at dwpia on LinkedIn, at dwpia on Facebook, and @dwpia on Twitter.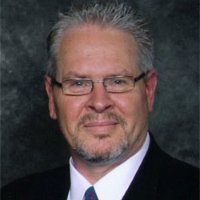 I am Denis Wilson, President and Principal Consultant for DWP Information Architects. We specialize in managed IT support for smaller healthcare practices, financial services firms, and nonprofits in Ventura County and San Fernando Valley. And have created cost-effective IT solutions, for over 20 years, specializing in cybersecurity and regulatory compliance. I am also a published author and speaker, working extensively with a variety of organizations. As well as providing small business technology education programs through business and professional associations.
Contact me if you would like me to speak at your association.