Just what we've wanted; passwords to go away
For almost as long as computers have existed, various companies have promised that passwords would eventually be a thing of the past.
Over the years, a variety of different technologies have been introduced that promised to kill the humble and ubiquitous password.  Everything from biometric sensors to facial recognition has been attempted.
To date, none of those technologies have delivered on their promise.
Microsoft may hold the password key
True, most of these new technologies have found niches in the market and have been embraced by a growing percentage of the population. However, invariably, these other technologies are used in tandem with text-based passwords rather than replacing them.  If Microsoft has anything to say about the matter, that may finally change.
The most recent Windows 10 update makes it easier than ever to log into devices and a variety of online services without having to worry about passwords at all.  The secret to the company's success lies in the fact that Windows Hello has just received FIDO2 certification, which means that Hello PINs and biometric signatures are now seen as secure authenticators.
The FIDO Alliance says...
"FIDO2 is a set of standards that enables easy and secure logins to websites and applications via biometrics, mobile devices and/or FIDO Security Keys. FIDO2's simpler login experiences are backed by strong cryptographic security that is far superior to passwords, protecting users from phishing, all forms of password theft and replay attacks."
In an accompanying statement released by Microsoft, the company observed that "no one likes passwords (except hackers)."
Our perspective
While all of that is true, it remains to be seen whether this latest attempt to dethrone the text-based password will succeed or not.  Even if it does, if the past is any sort of guide at all, it's only a matter of time before clever hackers find the chinks in the armor of this new paradigm.
Meanwhile, check out this report
Free Executive Report: 10 Hidden IT Risks That Might Threaten Your Business
The author
Thanks for reading this short post. For more tips on thriving with small business technology, check out the other blog posts at DWPia Blogs. I am also available at dwpia on LinkedIn, at dwpia on Facebook, and @dwpia on Twitter.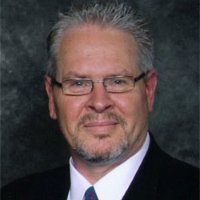 I am Denis Wilson, President and Principal Consultant for DWP Information Architects. We specialize in managed IT support for smaller healthcare practices, financial services firms, and nonprofits in Ventura County and San Fernando Valley. And have created cost-effective IT solutions, for over 20 years, specializing in cybersecurity and regulatory compliance. I am also a published author and speaker, working extensively with a variety of organizations. As well as providing small business technology education programs through business and professional associations.
Contact me if you would like me to speak at your association.