Microsoft continues to struggle
Where releasing smooth Windows 10 updates are concerned, they are still fighting bad publicity. This latest OS update doesn't contain file deleting problems, and it won't give you the dreaded Blue Screen of Death.
It may, however, cause confusion, as some users are reporting that the update file is downloading twice.
The build in question is KB4494441. As with every other update to this point, everything you need is contained within this singular file, so the presence of two files is causing some head-scratching.  If you download the latest and you happen to wind up with two copies, just delete one of them and proceed with the update normally.
This is an important upgrade
As updates go, this one is fairly important and should be high on your acquisition list. It includes a fix for a serious, zero-day flaw in Windows 10, along with providing some protections for a newly discovered CPU side-channel flaw that could allow hackers to launch an MDS attack against you.  In addition to that, of course, you'll find a raft of non-security-related improvements and fixes designed to further improve the overall Windows 10 experience.
It should be noted that if you happen to install both copies of the update file, no users to this point have reported any issues arising as a result, so you're likely to be fine on that front. You will be out nothing more than the time it took to install the update for the second time.  Even so, it's worth making sure your IT people are aware of it.
Our perspective
For their part, Microsoft has acknowledged the issue and indicated that it only seems to be occurring for a small minority of the OS's installed base.  There has been no word from the company yet on what caused the issue, or what is being done to make sure it doesn't happen in future releases.
Meanwhile, check out this report
Free Executive Report: 10 Hidden IT Risks That Might Threaten Your Business
The author
Thanks for reading this short post. For more tips on thriving with small business technology, check out the other blog posts at DWPia Blogs. I am also available at dwpia on LinkedIn, at dwpia on Facebook, and @dwpia on Twitter.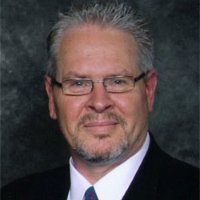 I am Denis Wilson, President and Principal Consultant for DWP Information Architects. We specialize in managed IT support for smaller healthcare practices, financial services firms, and nonprofits in Ventura County and San Fernando Valley. And have created cost-effective IT solutions, for over 20 years, specializing in cybersecurity and regulatory compliance. I am also a published author and speaker, working extensively with a variety of organizations. As well as providing small business technology education programs through business and professional associations.
Contact me if you would like me to speak at your association.