Are you still using Windows 7?
If you're still using Windows 7, you probably already know that Microsoft recently threw users of some of it's older operating systems a bone when they issued a rare, emergency security patch designed to better protect their systems. Unfortunately, there's a problem. According to the UK security firm Sophos, and backed up by sporadic user reports, installing the new patch creates conflicts on startup with a number of antivirus programs.
This is causing some systems to freeze on a restart, getting stuck at about 30 percent into the configuration process.
Microsoft knows their users are having issues
Microsoft has acknowledged the issue in a bulletin, which expands on Sophos' findings. The bulletin revealed that what the company is describing as a "glitch" also impacts Windows Server 2008 R2 users and the patch causes problems for users who have McAfee Endpoint Security Threat Prevention 10.x, McAfee VirusScan Enterprise 8.8, and McAfee Host Intrusion Prevention 8.0.
Sophos reports that they're working with Microsoft to resolve the issue, but to this point, no time frame for resolution has been given. Although at present, the company has not listed the problem as a known issue on their site.
This puts Windows 7 and Windows Server 2008 R2 users in a tricky spot.  The recent security patch is critical. It closes the door on a wide range of high severity security issues, making it much more difficult for hackers to gain unauthorized access.  On the other hand, if it doesn't work with the antivirus programs you're using, installing it might give you pause.
Our perspective
Microsoft has offered no guidance on this point, so each business owner and department manager will have to weigh the risks and proceed accordingly.  Just know that the company is actively working to resolve the issue, and when they do, you'll have at least a bit more protection. Although again, if you haven't already begun making plans to migrate away from your older operating system, the time is NOW.
Meanwhile, check out this report
Free Executive Report: 10 Hidden IT Risks That Might Threaten Your Business
The author
Thanks for reading this short post. For more tips on thriving with small business technology, check out the other blog posts at DWPia Blogs. I am also available at dwpia on LinkedIn, at dwpia on Facebook, and @dwpia on Twitter.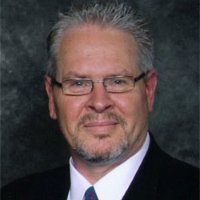 I am Denis Wilson, President and Principal Consultant for DWP Information Architects. We specialize in managed IT support for smaller healthcare practices, financial services firms, and nonprofits in Ventura County and San Fernando Valley. And have created cost-effective IT solutions, for over 20 years, specializing in cybersecurity and regulatory compliance. I am also a published author and speaker, working extensively with a variety of organizations. As well as providing small business technology education programs through business and professional associations.
Contact me if you would like me to speak at your association.