Great news for interoperability between Microsoft and Apple
Apple has brought its new iCloud app to the Microsoft Store for Windows 10 devices. Even better, the app is designed such that it's deeply integrated with Windows 10, even allowing you to access iCloud files from inside other Windows apps.
The version available on the Microsoft Store is identical to the desktop version available online, but it offers a new iCloud experience on Windows 10. It allows Apple users to store and access their files across both Microsoft and Apple devices seamlessly.
When you install the app, you'll be asked what types of content you'd like to integrate with the Windows OS.  The configuration is a snap, and once you've got the app up and running, you can access its various features simply by clicking on the Taskbar icon which will bring up a menu of your available options.
Key features of the new iCloud app
The ability to share any file from File Explorer and collaborate with others with any and all edits being synced across all of your devices.
Store all your files in the iCloud Drive and access from your Apple device or other iCloud apps
Choose the files and folders you want to keep on your PC
Microsoft announced that the new iCloud Drive experience utilizes the same technology as OneDrive's Files On-Demand feature, which means that iCloud users can temporarily download and use files from Apple's online storage system.
Our perspective
If you work from a homogenous set of devices, this change won't impact you in the least. If you have a constellation of devices that utilize both Apple and Windows technology, this is absolutely huge.  It represents a big leap forward and makes it orders of magnitude easier to manage your data across both platforms and devices.  Kudos to both Apple and Microsoft!
Meanwhile, check out this report
This free executive report may give you insights into how to build your business with safe IT environments: 10 Hidden IT Risks That Might Threaten Your Business and 1 Easy Way to Find Them
The author
Thanks for reading this short post. For more tips on thriving with small business technology, check out the other blog posts at DWPia Blogs. I am also available on LinkedIn, Facebook, and Twitter.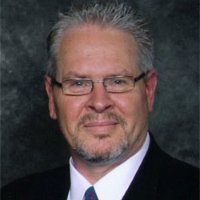 I am Denis Wilson, President and Principal Consultant for DWP Information Architects. I help professionals grow their business by building a foundation of rock-solid information solutions for smaller healthcare, insurance, financial, legal, and nonprofits firms in Ventura County and San Fernando Valley. And have created cost-effective IT solutions, for over 20 years, specializing in cybersecurity and regulatory compliance. I am also a published author and speaker, working extensively with a variety of organizations, as well as providing small business technology education programs through business and professional associations. This just in: I will be speaking regularly at California Lutheran University's Center for Nonprofit Leadership starting soon.
Contact me if you would like me to speak at your association.