The city is the latest high-profile victim of a cyber-attack
Recently, the city council voted to pay more than $600,000 to a hacking group to regain access to data that had been locked and encrypted via ransomware nearly a month ago.  That is in addition to the $941,000 the city will be paying for new computers.
An investigation into the hack revealed that the trouble began when a Riviera Beach police department employee opened an email from an unrecognized, un-trusted sender.  That's all it took to bring the entire city government network to its knees. Since May 29th, all city services have been suspended except for 911 services, which have been able to continue in a limited fashion.
So they paid for IT professionals and what happened?
The city council didn't initially plan to pay the hackers off.  Their first move was to vote to spend the money to get new computers and rebuild their IT infrastructure.  Since that time, however, the city's IT staff has been unable to decrypt the files on their own.  In light of the lack of progress, the city council reconvened and voted 5-0 to pay 65 Bitcoins to the hackers (which amounts to a little over $600,00 at the time this piece was written).
NOTE: One of the best ransomware defenses is a powerful backup and data recovery system (Which Riviera Beach did not have).
Riviera Beach, a suburb north of Palm Beach, Florida, isn't the only local government to fall victim to hacking groups or ransomware attacks.  Earlier this year, officials in Jackson County, Georgia paid more than $400,000 to regain access to their files.   To date, the highest ransom paid to hackers employing this tactic was $1.14 million, paid by South Korean web hosting firm Internet Nayana.
Our perspective
Last year was a record-setting year for the number of successful hacks.  This year is on track to beat it by a wide margin.  Your company could be next.
Meanwhile, check out this report
This free executive report may give you insights into how to build your business with safe IT environments: 10 Hidden IT Risks That Might Threaten Your Business and 1 Easy Way to Find Them
The author
Thanks for reading this short post. For more tips on thriving with small business technology, check out the other blog posts at DWPia Blogs. I am also available on LinkedIn, Facebook, and Twitter.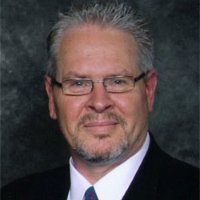 I am Denis Wilson, President and Principal Consultant for DWP Information Architects. I help professionals grow their business by building a foundation of rock-solid information solutions for smaller healthcare, insurance, financial, legal, and nonprofits firms in Ventura County and San Fernando Valley. And have created cost-effective IT solutions, for over 20 years, specializing in cybersecurity and regulatory compliance. I am also a published author and speaker, working extensively with a variety of organizations, as well as providing small business technology education programs through business and professional associations. This just in: I will be speaking regularly at California Lutheran University's Center for Nonprofit Leadership starting in September.
Contact me if you would like me to speak at your association.