Did you get yours used or second hand?
If you did, be sure your cameras are running the latest firmware. Recently, the tech review site Wirecutter reported that some older Nest cams allowed their former owners to access camera feeds, even after the devices had been reset to factory settings.
This is an interesting case because, in this instance, the bug wasn't found by a group of savvy researchers, but by a Facebook group for Wink smart hub owners.  By pure happenstance and experimentation, the group discovered that feeds from formerly owned cameras could still be accessed via the Wink hub, even in cases where those devices had been reset to factory defaults. This naturally created a buzz, which was picked up by Wirecutter's staff and then promptly forwarded onto Google.
Google responded correctly to a security problem
For their part, Google responded quickly, issuing a security patch and pushing it to all Nest cameras connected to the web.  Of course, that didn't capture all the Nest cameras in existence. If you've been considering buying some (even from a respected seller like Amazon), the first thing you should do is to check the firmware version of the camera you get an update to the latest if it's not already installed.
Google is better than most of the companies selling smart devices, many of which don't offer any sort of security at all.  Even so, as this incident clearly highlights that even Google's firmware isn't perfect.
Our perspective
Given the recent explosion in smart devices in recent years, we can expect to see many more incidents and reports like these.  While the Internet of Things holds great promise, it also carries grave risks that should not be underestimated or discounted.  If you've embraced the "smart home" culture, be careful. You are now responsible for more issues than ever with these devices being more sophisticated than ever.
Meanwhile, check out this report
This free executive report may give you insights into how to build your business with safe IT environments: 10 Hidden IT Risks That Might Threaten Your Business and 1 Easy Way to Find Them
The author
Thanks for reading this short post. For more tips on thriving with small business technology, check out the other blog posts at DWPia Blogs. I am also available on LinkedIn, Facebook, and Twitter.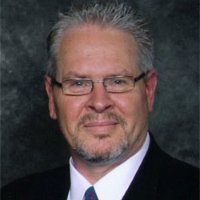 I am Denis Wilson, President and Principal Consultant for DWP Information Architects. I help professionals grow their business by building a foundation of rock-solid information solutions for smaller healthcare, insurance, financial, legal, and nonprofits firms in Ventura County and San Fernando Valley. And have created cost-effective IT solutions, for over 20 years, specializing in cybersecurity and regulatory compliance. I am also a published author and speaker, working extensively with a variety of organizations, as well as providing small business technology education programs through business and professional associations. This just in: I will be speaking regularly at California Lutheran University's Center for Nonprofit Leadership starting in September.
Contact me if you would like me to speak at your association.