Do you think your iPhone is secure?
People like and tend to gravitate to Apple products because the company has gone to great lengths to make sure their products are highly secure.
Sure, you pay more for them, but most people justify the added expense because a) they look better and are better designed than competing products and b) they've got a reputation for being more secure.
Not so secure
Unfortunately, even the most secure technology isn't immune to hacking and other problems.  In the not so distant past, we've seen reports of clever hackers finding ways of bricking Apple smartphones and causing other types of mayhem.  One of the more recent iterations of this involved a bug in Apple's iMessage system. The bug allowed hackers to send a carefully crafted message that made heavy use of special characters that could turn an expensive iPhone into a paperweight.
Sadly, a similar problem has recently surfaced, and once again, it centers around the iMessage service.  The issue was discovered by Natalie Silvanovich, a Google Project Zero researcher, who had this to say about her discovery:
"On a Mac, this (specially crafted message) causes the process soagent to crash and respawn, but on an iPhone, this code is in Springboard.  Receiving this message will cause Springboard to crash and respawn repeatedly, causing the UI not to be displayed and the phone to stop responding to input."
If you receive a message like this, the only way to get your phone back is to do a factory reset, which of course, results in all data on your phone being wiped (unless you've made a backup).
Our perspective
The good news is that Apple has already issued a fix for this issue, in iOS 12.3, released on May 13 of this year.  If you aren't regularly in the habit of downloading the latest updates, you'll want to make an exception in this case. Do it now!
Meanwhile, check out this report
This free executive report may give you insights into how to build your business with safe IT environments: 10 Hidden IT Risks That Might Threaten Your Business and 1 Easy Way to Find Them
The author
Thanks for reading this short post. For more tips on thriving with small business technology, check out the other blog posts at DWPia Blogs. I am also available on LinkedIn, Facebook, and Twitter.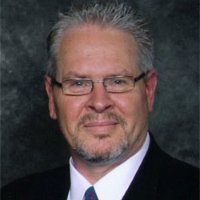 I am Denis Wilson, President and Principal Consultant for DWP Information Architects. I help professionals grow their business by building a foundation of rock-solid information solutions for smaller healthcare, insurance, financial, legal, and nonprofits firms in Ventura County and San Fernando Valley. And have created cost-effective IT solutions, for over 20 years, specializing in cybersecurity and regulatory compliance. I am also a published author and speaker, working extensively with a variety of organizations, as well as providing small business technology education programs through business and professional associations. This just in: I will be speaking regularly at California Lutheran University's Center for Nonprofit Leadership starting in September.
Contact me if you would like me to speak at your association.