Google improves your writing quality
There are changes afoot in Gmail designed to help improve the quality of your writing using new AI features.
These features will auto-correct simple spelling errors and offer suggestions to improve your grammar.
As the company notes in a recent blog post
"If you're working against deadlines to write a lot of emails daily, correct spelling and grammar probably isn't top of the mind.  These capabilities can also help you write and edit with more confidence if you're a non-native speaker."
Currently, the new system only supports English, but that's almost certain to change in the months ahead.  Google plans to roll out the enhanced features beginning on August 20th for G Suite users who are on rapid-release domains.  Anyone on a scheduled release domain will start seeing the new features on September 12th.
Here's a quick summary of what can be expected
Common spelling mistakes will simply be auto-corrected.
Words that are auto-corrected will feature a dashed line beneath the correction so you're aware of it.
Grammar mistakes will feature a blue squiggly line beneath the words to call your attention to them.
Less common spelling mistakes will feature both a blue squiggly line and a red line beneath the word in question.
Google is undoubtedly correct that their changes will be most beneficial to harried office workers facing tight deadlines and non-native English speakers. However, there aren't many people who won't see at least some benefit from the new features.
Our perspective
These are good changes that will no doubt prompt other companies selling competing products to follow suit, which will slowly and steadily raise the bar.  Kudos to Google for the coming developments.  If you're anxious to try them out, you won't have long to wait.
Meanwhile, check out this report
This free executive report may give you insights into how to build your business with safe IT environments: 10 Hidden IT Risks That Might Threaten Your Business and 1 Easy Way to Find Them
The author
Thanks for reading this short post. For more tips on thriving with small business technology, check out the other blog posts at DWPia Blogs. I am also available on LinkedIn, Facebook, and Twitter.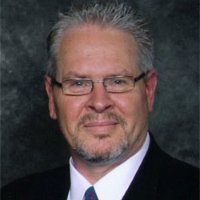 I am Denis Wilson, President and Principal Consultant for DWP Information Architects. I help professionals grow their business by building a foundation of rock-solid information solutions for smaller healthcare, insurance, financial, legal, and nonprofits firms in Ventura County and San Fernando Valley. And have created cost-effective IT solutions, for over 20 years, specializing in cybersecurity and regulatory compliance. I am also a published author and speaker, working extensively with a variety of organizations, as well as providing small business technology education programs through business and professional associations. This just in: I will be speaking regularly at California Lutheran University's Center for Nonprofit Leadership starting in September.
Contact me if you would like me to speak at your association.