If you're a G Suite user
You're probably already aware that Google has been making plans to shut down Google Hangouts.  In fact, the original plan was to begin phasing it out of the G Suite in October of this year (2019).
If you're a fan of the service and rely on it for interoffice communications, you can breathe a short-lived sigh of relief.
The company recently announced that they're pushing their timetable back. G Suite users will continue to have access to it through the first half of 2020, with Google beginning their process of shutting it down starting in June.
The replacements for Hangouts
Once Google does formally retire Hangouts, the plan is to replace it with a pair of new services:  Hangouts Meet (which is a video conferencing service) and Hangouts Chat (for real-time text-based communications).  The new services will have a similar look and feel to classic Hangouts, so there shouldn't be a big learning curve when migrating from the old to the new. Of course, the new services will feature some additional functionality that it's hoping will wow its impressively sized user base.
On balance, this is good news.  People who are attached to classic Hangouts get to keep using it for a little longer than originally anticipated. The new features and similar look and feel should assuage concerns about the switch over when it actually occurs.
Our perspective
It is also worth mentioning that Google has a longstanding habit of shifting gears and changing plans mid-stream. So, news of these most recent changes to the company's plans should be taken with a proverbial grain of salt.  Between now and next June, it's entirely within the realm of possibility that the company's plans will change yet again, which may give classic Hangouts users even more time.  Stay tuned.
Meanwhile, check out this report
This free executive report may give you insights into how to build your business with safe IT environments: 10 Hidden IT Risks That Might Threaten Your Business and 1 Easy Way to Find Them
The author
Thanks for reading this short post. For more tips on thriving with small business technology, check out the other blog posts at DWPia Blogs. I am also available on LinkedIn, Facebook, and Twitter.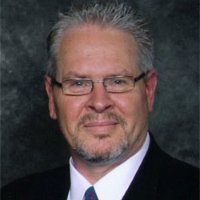 I am Denis Wilson, President and Principal Consultant for DWP Information Architects. I help professionals grow their business by building a foundation of rock-solid information solutions for smaller healthcare, insurance, financial, legal, and nonprofits firms in Ventura County and San Fernando Valley. And have created cost-effective IT solutions, for over 20 years, specializing in cybersecurity and regulatory compliance. I am also a published author and speaker, working extensively with a variety of organizations, as well as providing small business technology education programs through business and professional associations. This just in: I will be speaking regularly at California Lutheran University's Center for Nonprofit Leadership starting in September.
Contact me if you would like me to speak at your association.