FTC reaches an agreement with Google
Earlier this year, Google, the parent company of YouTube, found itself in hot water for YouTube's violation of the Children's Online Privacy Protection Act (COPPA). They got in trouble for their data collection practices and the fact that the company allowed third-party ads to run rampant on videos that were more likely to be viewed by children under the age of thirteen.
As a result of the violation, the FTC and Google reached a settlement for an undisclosed amount of money, described by sources close to the matter as a "multimillion-dollar fine."  Since then, YouTube has been in the process of revising its advertising policies and procedures.
So what is YouTube doing right now
Recently, the company has reported that they're finalizing changes to how ads are displayed on their site. Even better, they're outright banning advertising on videos that are more likely to be viewed by children. This is the latest in a series of moves YouTube has been making since they were found to be in violation of COPPA.  They began by closing comments on video clips starring children, and then proceeded to limit recommendations "on videos that it deems as putting children at risk."
Even with this most recent change, a variety of consumer groups have claimed that YouTube's actions to date have been insufficient. There's a groundswell movement afoot that's pressing the company to move all child-focused videos into a separate "YouTube Kids" site, complete with its own app.  Thus far, the company has been reluctant to take that step. However, the consumer groups are quite correct to point out that YouTube's actions to date have been less than spectacular.
Our perspective
The biggest issue with their latest plan is simply this:  How does one differentiate between a children's video and one that isn't?  What specific criteria are used to make that determination? Unfortunately, the company has opted not to share those details to this point.
Meanwhile, check out this report
This free executive report may give you insights into how to build your business with safe IT environments: 10 Hidden IT Risks That Might Threaten Your Business and 1 Easy Way to Find Them
The author
Thanks for reading this short post. For more tips on thriving with small business technology, check out the other blog posts at DWPia Blogs. I am also available on LinkedIn, Facebook, and Twitter.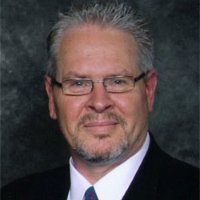 I am Denis Wilson, President and Principal Consultant for DWP Information Architects. I help professionals grow their business by building a foundation of rock-solid information solutions for smaller healthcare, insurance, financial, legal, and nonprofits firms in Ventura County and San Fernando Valley. And have created cost-effective IT solutions, for over 20 years, specializing in cybersecurity and regulatory compliance. I am also a published author and speaker, working extensively with a variety of organizations, as well as providing small business technology education programs through business and professional associations. This just in: I will be speaking regularly at California Lutheran University's Center for Nonprofit Leadership starting in September.
Contact me if you would like me to speak at your association.