Great news for gamers around the world
Nvidia recently announced a major driver update for its graphics cards that offer a variety of improvements.  The 436.02 update promises a framerate improvement of up to 23 percent for World War Z, Strange Brigade, Forza Horizon 4, Battlefield V, and Apex Legends.
The new update also includes a Freestyle sharpening filter and an ultra-low latency mode. That is the big draw, and it's designed specifically with highly competitive games in mind.  It can reduce latency by up to 33 percent and will work on DirectX 9 and DirectX 11 titles. Unfortunately, Vulkan and DirectX 12 games won't see any benefit.
If you're a fan of pixel art games like TFL or Terarria, you'll be pleased to know that the most recent update includes GPU integer scaling, which will allow you to scale up retro games like these without blurriness.
In addition to these changes, Nvidia is also expanding its G-Sync compatibility list to include Asus' VG27A and Acer's CP3271 / XB273 GP monitors.  The 30-bit color feature previously only found in Nvidia's Studio drivers is also included in this latest update.
Business can take advantage too
This is great news for gamers, obviously.  In addition, the new capabilities will also be of interest from businesses, depending on what industry you're in.  If your company publishes games, then naturally it will be easy for you to take advantage of the new capabilities and push your titles into new frontiers.  Animation studios will also find some benefit, but honestly, just about any graphically intense application will see at least a marginal benefit from the driver update. This makes it well worth grabbing at your earliest opportunity.
Others may include marketing and education may see some increase in what can be done with new drivers in running applications.
Our perspective
Kudos to Nvidia for such an expansive update.  Gamers, rejoice!
Meanwhile, check out this report
This free executive report may give you insights into how to build your business with safe IT environments: 10 Hidden IT Risks That Might Threaten Your Business and 1 Easy Way to Find Them
The author
Thanks for reading this short post. For more tips on thriving with small business technology, check out the other blog posts at DWPia Blogs. I am also available on LinkedIn, Facebook, and Twitter.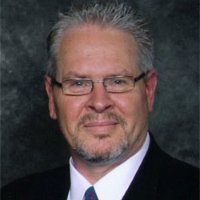 I am Denis Wilson, President and Principal Consultant for DWP Information Architects. I help professionals grow their business by building a foundation of rock-solid information solutions for smaller healthcare, insurance, financial, legal, and nonprofits firms in Ventura County and San Fernando Valley. And have created cost-effective IT solutions, for over 20 years, specializing in cybersecurity and regulatory compliance. I am also a published author and speaker, working extensively with a variety of organizations, as well as providing small business technology education programs through business and professional associations. This just in: I will be speaking regularly at California Lutheran University's Center for Nonprofit Leadership starting in September.
Contact me if you would like me to speak at your association.