Internet of Things (IoT) has glaring issues
There's a mix of good news and bad news concerning the security of smart devices in general, and smart medical devices specifically.  As most people are aware, the Internet of Things (IoT) has a serious problem.
The overwhelming majority of such devices have little to no security and are incredibly easy to hack.
The good news is that the Food and Drug Administration (FDA) has developed, and is continuing to improve on, an increasingly robust set of security guidelines that will shape the development of future generations of smart medical equipment. These improvements guarantee a much more robust and secure environment that will undoubtedly have ripple effects into the broader market for smart devices.
Now, the not so good news
The current generation of smart devices has been designed to last 15-20 years, and if improvements are made to the security of those devices, it will come very slowly.  Odds are good that it won't come at all, at least not in any meaningful way.
On top of that, although the FDA has made a very good start, the new guidelines are a long way from being completed. The approval process for each incremental change they make is a tortuous one.  The long, convoluted process will guarantee that it's still quite some time before we have anything truly solid in place, but at least they're moving in the right direction.
The conclusion then is unavoidable.  The cybersecurity of medical devices is destined to be dangerously inadequate for at least the next two decades.  Granted, we'll see incremental improvement during that time, but it's going to take a very long time for the smart medical devices currently in use to be retired and replaced by their more secure successor products.
Our perspective
All that to say, buckle up.  It's going to be a long and bumpy ride.
As Hill Street Blues' Sgt. Esterhaus always advised: "Hey, let's be careful out there!"
Meanwhile, check out this report
This free executive report may give you insights into how to build your business with safe IT environments: 10 Hidden IT Risks That Might Threaten Your Business and 1 Easy Way to Find Them
The author
Thanks for reading this short post. For more tips on thriving with small business technology, check out the other blog posts at DWPia Blogs. I am also available on LinkedIn, Facebook, and Twitter.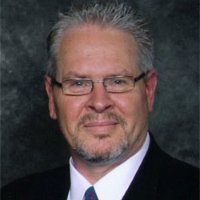 I am Denis Wilson, President and Principal Consultant for DWP Information Architects. I help professionals grow their business by building a foundation of rock-solid information solutions for smaller healthcare, insurance, financial, legal, and nonprofits firms in Ventura County and San Fernando Valley. And have created cost-effective IT solutions, for over 20 years, specializing in cybersecurity and regulatory compliance. I am also a published author and speaker, working extensively with a variety of organizations, as well as providing small business technology education programs through business and professional associations. This just in: I will be speaking regularly at California Lutheran University's Center for Nonprofit Leadership starting in September.
Contact me if you would like me to speak at your association