2019 is the year of ransomware
This year stands to shatter last year's record in terms of the number of successful hacks against businesses and government agencies. It seems that the hackers have a new favored tool:  The ransomware attack.
According to statistics gathered by Malwarebytes, a cybersecurity firm, attacks against government and business are up by a whopping 365 percent.
Are consumers doing better than the government?
IBM's consumer statistics aren't much better, reporting a 116 percent increase in ransomware attacks targeting individuals.
Set against this backdrop, the fact that Texas local government offices have recently been paralyzed by a ransomware attack is unsurprising.  What is more surprising, however, is the scope, scale and highly coordinated nature of those attacks. In all, a total of 22 local government agencies were affected, which had the impact of stopping local services in towns across the state.
The incident is being managed by the Texas Department of Information Resources. To date, they have not revealed the names of the local agencies that were impacted, nor been forthcoming with any other details other than the following.
"At this time, the evidence gathered indicates the attacks came from one single threat actor.  Investigations into the origins of this attack are ongoing; however, responses and recovery are the priority at this time."
Give yourself a moment to let that sink in
A single threat actor coordinated a successful state-wide attack that brought down services in 22 different local agencies.  It's no secret that hackers around the world are learning from each other, creating "hacking best practices," and congregating into larger and more organized groups.
Our perspective
As they do so, they're able to tackle increasingly larger and more robust targets.  If these groups can impact a significant portion of a state like Texas today, what will they be capable of by next year?  This has all the earmarks of a trial run for an even larger attack, and that should unsettle everyone.
As Hill Street Blues' Sgt. Esterhaus always advised: "Hey, let's be careful out there!"
Meanwhile, check out this report
This free executive report may give you insights into how to build your business with safe IT environments: 10 Hidden IT Risks That Might Threaten Your Business and 1 Easy Way to Find Them
The author
Thanks for reading this short post. For more tips on thriving with small business technology, check out the other blog posts at DWPia Blogs. I am also available on LinkedIn, Facebook, and Twitter.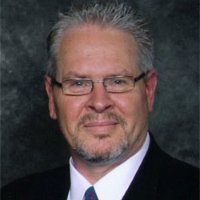 I am Denis Wilson, President and Principal Consultant for DWP Information Architects. I help professionals grow their business by building a foundation of rock-solid information solutions for smaller healthcare, insurance, financial, legal, and nonprofits firms in Ventura County and San Fernando Valley. And have created cost-effective IT solutions, for over 20 years, specializing in cybersecurity and regulatory compliance. I am also a published author and speaker, working extensively with a variety of organizations, as well as providing small business technology education programs through business and professional associations. This just in: I will be speaking regularly at California Lutheran University's Center for Nonprofit Leadership starting in September.
Contact me if you would like me to speak at your association.