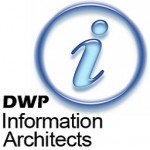 Hi,
DWP Information Architects (DWPia) have several exciting NetCare updates coming this month!
Check out the details below for an early look at some of the upcoming enhancements.
NetCare Portal - Web-Based Command & Control
In order to improve the security of the NetCare Portal (ITSupport247.net), we have enforced Multi-Factor Authentication (MFA) for all Portal user accounts (excluding client user roles).
We have also added a Reset feature to MFA so that in the event a user loses access to the device they set up the authenticator with, they can have their authenticator reset and set up with a new device. Call your Project Manager for more information.
Updates for the NetCare Portal.
New MAC agent. A new version of the software Agent for Mac devices will be released this month, allowing you to use custom BASH-type tasks, device grouping, filtering and other enhanced behaviors in the Devices page.
Quicker launch of the LogMeIn Dashboard. DWPia is transitioning to a new LogMeIn API that will provide faster connections to LogMeIn. This API will be available with the September release.
Improved one-click access to a remote device. Remote Control of a device can be initiated from the Devices and Device Details pages using Continuum-stored device credentials. This eliminates the need to select Remote Control in the LogMeIn dashboard or reenter passwords. This update will be available with the September release.
NetCare RMM - Remote Monitoring & Management Center

Patching
Third-Party Patching Support for MacOS. We will add support for Third-Party Patching to the new MacOS agent being released this month.
Automation
We're excited to bring you new automation capabilities with Task Triggers to automate your workflow. Now it's possible to trigger a task without the need for manual deployment. The trigger functionalities that have been and will be introduced this month are:
Device Group Triggers: users will be able to use the event of an endpoint joining or exiting a device group as a trigger for a task.
Log in Trigger: users will be able to use the event of a user logging into an endpoint as a trigger for a task.
Log out Trigger: users will be able to use the event of a user logging out of an endpoint as a trigger for a task.
System Startup Trigger: users will be able to use the event of an endpoint turning on as a trigger for a task.
Trigger Timeframe: Partners will be able to define a timeframe for when a trigger is active.
Initial Agent Check-in Trigger: Partners will be able to use the initial agent check-in as a trigger for a task.
Run Once Online: Partners will to be able to set a task on an endpoint when the endpoint comes online when scheduling it as a 'Run Now'.
For further information on triggers and the sequence capabilities to streamline your workflow via NetCare's Automation tools, contact the Project Manager.
NetCare BDR - Backup & Disaster Recovery Center
Block Scan improved with a new agent. Significant changes will be made on the agent side to improve full block scan speeds during protected agent backups. These changes are applicable to both Windows and Linux protected agents. Agent configuration options (DiskReadSize and DiskReadRate) will be available on the SBM UI to optimize full block scan functionality.
Soft delete of data. To help prevent accidental deletion of a protected agent's data and disk safes by users, the 'Delete Disk Safe' and 'Delete Protected Machine' functionality will be enhanced. The following changes will be made:
Extended retention: After being deleted, the data will be retained for 72 hours before being permanently deleted.
Notification & ticket creation: The Partner will be notified about the protected machine or disk safe delete via an email notification as well as through an automatically generated ticket from the ITS portal.
Enforced delete: Provision for Partners to purge data immediately using NOC support.
Revert delete: Provision for Partners to restore data in case of accidental or malicious deletes.
NetCare SOC - Security Operations Center
Endpoint Security
For clients looking to upgrade macOS to Catalina, please call your Project Manager about macOS agent support before upgrading to Catalina.
All updates are targeted to be released on Wednesday, September 18, 2019. If you have any questions about the upcoming release and how they affect your business, please contact your Project Manager.
Best regards,
The NetCare Services Team
netcare@dwpia.com