Researchers have discovered a disturbing new side-channel attack.
All Intel server-grade processors made since 2012 are vulnerable to what has been dubbed NetCAT. That stands for Network Cache Attack and it exploits a weakness in Intel's Data Direct I/O (DDIO) feature.
DDIO is specific to Intel's server-grade processors and is enabled by default on the Intel Xeon E5, E7 and SP families from 2012 onwards.  The idea behind DDIO is that enhances system performance by sharing the CPU with network devices and peripherals.
Unfortunately, a flaw in DDIO's design gives hackers the ability to infer data in the CPU's last-level cache of a remote machine.  Researchers were able to demonstrate that an attacker controlling a machine on the network can use this method to infer confidential data from an SSH session. That is, without running any sort of malware on the target system, which naturally makes it notoriously difficult to detect.
The researchers had this to say about their discovery
"...with NetCAT, we can leak the arrival time of the individual network packets from an SSH session using a remote side channel."
The researchers went onto explain that during an interactive SSH session, network packets are sent with each keystroke.  Via NetCAT, it is possible for an attacker to deduce what characters are typed inside an encrypted (SSH) session.
"For example, typing 's' right after 'a'" is faster than typing 'g' after 's.'  As a result, NetCAT can operate statistical analysis of the inter-arrival timings of packets in what is known as a keystroke timing attack to leak what you type in your private SSH session."
Our perspective
As disturbing as that sounds, it should be noted that this is an incredibly exotic form of attack that has yet to be seen anywhere in the wild.  The day is surely coming when we do see hackers making use of this, but for the moment, it serves more like a dire warning of things to come than anything else.
As Hill Street Blues' Sgt. Esterhaus always advised: "Hey, let's be careful out there!"
Meanwhile, check out this report
This free executive report may give you insights into how to build your business with safe IT environments: 10 Hidden IT Risks That Might Threaten Your Business and 1 Easy Way to Find Them
The author
Thanks for reading this short post. For more tips on thriving with small business technology, check out the other blog posts at DWPia Blogs. I am also available on LinkedIn, Facebook, and Twitter.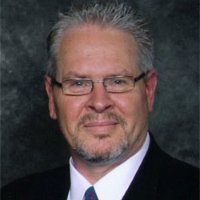 I am Denis Wilson, President and Principal Consultant for DWP Information Architects. I help professionals grow their business by building a foundation of rock-solid information solutions for smaller healthcare, insurance, financial, legal, and nonprofits firms in Ventura County and San Fernando Valley. And have created cost-effective IT solutions, for over 20 years, specializing in cybersecurity and regulatory compliance. I am also a published author and speaker, working extensively with a variety of organizations, as well as providing small business technology education programs through business and professional associations. This just in: I will be speaking regularly at California Lutheran University's Center for Nonprofit Leadership starting in September.
Contact me if you would like me to speak at your association.