Wi-Fi 6 Certification Program launches
Most people don't spend a lot of time thinking about standards or the organizations that maintain and push them forward.  Standards just aren't very interesting, which is why they don't get a lot of press time.  That's exactly why when the Wi-Fi Alliance announced that they're soon to be launching their new Wi-Fi 6 Certification Program, it didn't make the headlines and most people didn't notice.
It is a pretty big deal though, and it means good things for consumer devices and the people who use them. That is because the new standards translate into faster connection speeds and better, more seamless online experiences. People do tend to notice those kinds of things.
Theoretically, the boost Wi-Fi 6 brings to the table is huge, moving the theoretical maximum Wi-Fi connection speed from 3.5 Gbps to 9.6 Gbps. However, those numbers are largely meaningless because in the real world, consumers will never see either.
The most important thing to know about the new standard
The most important thing to know is that now that it's available, companies will flock to get their products certified as being Wi-Fi 6 compatible. That means that all the new devices you'll be seeing from this point forward will offer faster connections and major security improvements.
You won't have to wait long, either.  By the time you read this, Apple may have already begun rolling out its new iPhone, the iPhone 11 and 11 Pro, both of which support Wi-Fi 6. Since there are legions of people standing by to upgrade to Apple's latest offering, that will mean incredibly rapid adoption of the new standard, which will have ripple effects throughout the industry.
Our perspective
Kudos to the Wi-Fi Alliance for pushing the standard forward, and to Apple for helping ensure widespread, rapid adoption.  Good times ahead.
Meanwhile, check out this report
This free executive report may give you insights into how to build your business with safe IT environments: 10 Hidden IT Risks That Might Threaten Your Business and 1 Easy Way to Find Them
The author
Thanks for reading this short post. For more tips on thriving with small business technology, check out the other blog posts at DWPia Blogs. I am also available on LinkedIn, Facebook, and Twitter.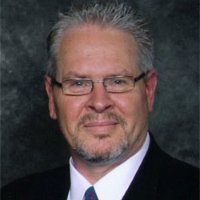 I am Denis Wilson, President and Principal Consultant for DWP Information Architects. I help professionals grow their business by building a foundation of rock-solid information solutions for smaller healthcare, insurance, financial, legal, and nonprofits firms in Ventura County and San Fernando Valley. And have created cost-effective IT solutions, for over 20 years, specializing in cybersecurity and regulatory compliance. I am also a published author and speaker, working extensively with a variety of organizations, as well as providing small business technology education programs through business and professional associations. This just in: I will be speaking regularly at California Lutheran University's Center for Nonprofit Leadership starting in September.
Contact me if you would like me to speak at your association.