American Express finds fraudulent activity
American Express has been quietly contacting some of its customers with a tersely worded communication that reads, in part, as follows:
"It was brought to our attention that personal information related to your American Express Card account listed above, may have been wrongfully accessed by one of our employees in an attempt to conduct fraudulent activity, including potentially opening accounts at other financial institutions.  In response, we immediately launched an investigation and are fully cooperating with law enforcement agencies to further their investigation."
What did we learn from AmEx
There are a couple of noteworthy things about this.  First, it's American Express, one of the Titans of the Financial industry.  While it's true that AMEX has been compromised before and certainly will be in the future, it underscores the fact that it doesn't matter who you are or how big your company, you are not safe.
Second, it highlights a problem that seldom gets mentioned when we talk about data breaches.  This one came from the inside.
Your employees are simultaneously your greatest asset and your company's biggest point of weakness, as this incident reveals.  It doesn't matter how much you spend on information security. An employee working from the inside can circumvent every security measure you have in place.
Our perspective
Worse, there are no good solutions to this issue.  Obviously, your employees need access to data in order to do the job you hired them to do, and often that data is of a sensitive nature.  Even if your hiring practices are quite robust and do a generally good job of weeding out potentially weak links in the chain, there's simply no good way to guarantee that any employee you take a chance on hiring won't ultimately be the one to betray your trust and the trust of your customers.  That's terrifying, but that's the reality.
As Hill Street Blues' Sgt. Esterhaus always advised: "Hey, let's be careful out there!"
Meanwhile, check out this report
This free executive report may give you insights into how to build your business with safe IT environments: 10 Hidden IT Risks That Might Threaten Your Business and 1 Easy Way to Find Them
The author
Thanks for reading this short post. For more tips on thriving with small business technology, check out the other blog posts at DWPia Blogs. I am also available on LinkedIn, Facebook, and Twitter.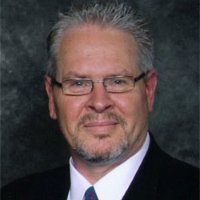 I am Denis Wilson, President and Principal Consultant for DWP Information Architects. I help professionals grow their business by building a foundation of rock-solid information solutions for smaller healthcare, insurance, financial, legal, and nonprofits firms in Ventura County and San Fernando Valley. And have created cost-effective IT solutions, for over 20 years, specializing in cybersecurity and regulatory compliance. I am also a published author and speaker, working extensively with a variety of organizations, as well as providing small business technology education programs through business and professional associations. This just in: I will be speaking regularly at California Lutheran University's Center for Nonprofit Leadership starting in September.
Contact me if you would like me to speak at your association.