Apple is the largest tech company in the world
Their iPhones are in the hands of legions of loyal, faithful users all across the globe. Unfortunately, the latest build of the iPhone's operating system, iOS 13.1.2, has been plagued with serious issues that render their vaunted smartphones virtually useless.
Even more problematic, the company seems to be its own worst enemy in recent weeks.  For every bug they fix with their latest update, they've been introducing at least two more and they can't seem to get out of their own way.
A number of other complaints
In the wake of the company's most recent update, 13.1.2, users around the world are complaining that their phones will inexplicably drop calls after about a minute of being placed.  In addition, although reports are not widespread, there are reports in Apple's support forum with more complaints. The users state that the new update is causing (or contributing to) rapid battery drain and even some cases of batteries overheating.
There's no official fix for the call drop issue, although some users are claiming to have solved the issue by carrying out a network reset.  If you've been noticing that your iPhone isn't good for actually making phone calls after you updated your OS, you can head to Settings > General> Reset, and Reset your network settings to see if it makes a difference in your case.
There's also no formal fix for the rapid battery drain issues. However, the company has a whole host of tips and tricks to help you diagnose and fix battery issues, as well as a number of tips designed to help you extend the life of your battery.  These aren't perfect, but they'll at least help you milk more life out of each charge until the company can formally fix the problem.
Our perspective
Unfortunately, the beta version of Apple's next update also seems to be plagued with the call drop function, so if you haven't yet updated your iOS, you might want to hold off for the time being.
Meanwhile, check out this report
This free executive report may give you insights into how to build your business with safe IT environments: 10 Hidden IT Risks That Might Threaten Your Business and 1 Easy Way to Find Them
The author
Thanks for reading this short post. For more tips on thriving with small business technology, check out the other blog posts at DWPia Blogs. I am also available on LinkedIn, Facebook, and Twitter.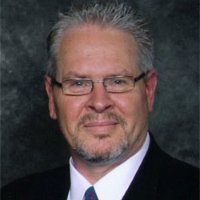 I am Denis Wilson, President and Principal Consultant for DWP Information Architects. I help professionals grow their business by building a foundation of rock-solid information solutions for smaller healthcare, insurance, financial, legal, and nonprofits firms in Ventura County and San Fernando Valley. And have created cost-effective IT solutions, for over 20 years, specializing in cybersecurity and regulatory compliance. I am also a published author and speaker, working extensively with a variety of organizations, as well as providing small business technology education programs through business and professional associations. This just in: I will be speaking regularly at California Lutheran University's Center for Nonprofit Leadership starting in September.
Contact me if you would like me to speak at your association.