Do you use Pitney Bowes services?
If you're a business owner, you probably utilize at least a few of the services Pitney Bowes offers.  They maintain global shipping, mailing, e-commerce, and financial services empire that touches just about every country on the planet.
The company has more than 1.5 million customers and service 90 percent of the companies on the Fortune 500 list.
Unfortunately, they've also recently fallen victim to a ransomware attack that has left the company with several of their key systems encrypted. That has resulted in a partial outage that impacted customer access to some of their services.
They found no evidence of customer info breached
Other than announcing the reason behind the partial outage, the company has stressed that at this time, they see no evidence that any customer or employee data was improperly accessed.  They also assured their customers that their Enterprise Outage Response Team was on the case and that they are currently working with third-party security experts to help resolve the issue.
At this time, if you have an account with Pitney Bowes and utilize their mailing system, you won't be able to access your account data, refill postage or upload your transactions to the company's server. The company notes that it is making progress on restoring the ability to add postage to your machines and should have that portion of their service restored in the very near future.
They also stress that if you currently have postage credits in the machine you're using, you'll be able to continue printing postage just fine.  It's simply that refilling it when you run out remains an issue.
In addition to that, SendPro Online for both the UK and Canada is also currently down, and you can't currently access your account on the company's web store.  Unfortunately, the company has not provided an ETA to its customers when full functionality might be restored.
Our perspective
At this time, we have no information about the type of ransomware used in the attack, nor the size of the ransom demanded.
As Hill Street Blues' Sgt. Esterhaus always advised: "Hey, let's be careful out there!"
Meanwhile, check out this report
This free executive report may give you insights into how to build your business with safe IT environments: 10 Hidden IT Risks That Might Threaten Your Business and 1 Easy Way to Find Them
The author
Thanks for reading this short post. For more tips on thriving with small business technology, check out the other blog posts at DWPia Blogs. I am also available on LinkedIn, Facebook, and Twitter.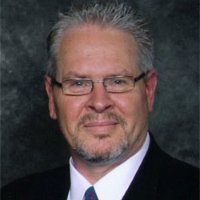 I am Denis Wilson, President and Principal Consultant for DWP Information Architects. I help professionals grow their business by building a foundation of rock-solid information solutions for smaller healthcare, insurance, financial, legal, and nonprofits firms in Ventura County and San Fernando Valley. And have created cost-effective IT solutions, for over 20 years, specializing in cybersecurity and regulatory compliance. I am also a published author and speaker, working extensively with a variety of organizations, as well as providing small business technology education programs through business and professional associations. This just in: I will be speaking regularly at California Lutheran University's Center for Nonprofit Leadership starting in September.
Contact me if you would like me to speak at your association.