Are you still using Microsoft Office 2010?
If so, Microsoft recently issued a reminder you're not going to like hearing.
Extended Support for Office 2010 expires on October 13th, 2020, so time is running out to upgrade. The company's official recommendation is to upgrade to either Office 365 ProPlus, or Office 2019.
In addition to that, "We also recommend business and enterprise customers use the deployment benefits provided by Microsoft and Microsoft Certified Partners, including Microsoft FastTrack for cloud migrations and Software Assurance Planning Services for on-premises upgrades."  This, according to the Office 2010 End of Support Roadmap, published by Microsoft.
Upgrade to Office 365 ProPlus recommended
Elsewhere on Microsoft's site, the company seems to be pushing hard for Enterprise users to upgrade to Office 365 ProPlus. In particular, they added the following information:
"Upgrade to Office 365 ProPlus, a product built for today's challenges and literally getting better all the time, as we continue innovating across--and investing in--the experience.  Consider just a few benefits:  AI and machine learning to advance creativity and innovation, real-time collaboration across apps, and Microsoft Teams as the hub for teamwork."
All of that is well and good, and certainly true. However, for some Enterprise users, office 2019 might simply be the better fit, even if the company isn't pushing it as hard. In any case, the takeaway is simply this:  Support is ending for Office 2010.  If you're still using it, you need to be making migration plans now and begin using one of the two aforementioned products before the support period ends.  You'll find detailed instructions on how to migrate on the company's website if you don't already have a clear understanding of the process.
Our perspective
In a related vein, note that the Windows 10 Creators Update (version 1709) Enterprise and Education Editions will soon reach end-of-service and will no longer receive any quality or security updates. Version 1703 has already reached EOS in October 2019. More important, Windows 7 SP1 will end all support on January 14, 2010.
Meanwhile, check out this report
This free executive report may give you insights into how to build your business with safe IT environments: 10 Hidden IT Risks That Might Threaten Your Business and 1 Easy Way to Find Them
The author
Thanks for reading this short post. For more tips on thriving with small business technology, check out the other blog posts at DWPia Blogs. I am also available on LinkedIn, Facebook, and Twitter.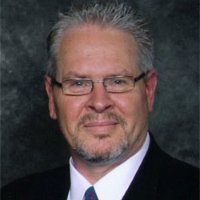 I am Denis Wilson, President and Principal Consultant for DWP Information Architects. I help professionals grow their business by building a foundation of rock-solid information solutions for smaller healthcare, insurance, financial, legal, and nonprofits firms in Ventura County and San Fernando Valley. And have created cost-effective IT solutions, for over 20 years, specializing in cybersecurity and regulatory compliance. I am also a published author and speaker, working extensively with a variety of organizations, as well as providing small business technology education programs through business and professional associations. This just in: I will be speaking regularly at California Lutheran University's Center for Nonprofit Leadership starting in September.
Contact me if you would like me to speak at your association.