A dozen plus infected apps were found in the Apple Store
Recently, a survey of Apple's App Store by Wandera Threat Lab discovered more than a dozen iOS apps that have been infected with the 'Clicker' Trojan malware.  As malware goes, this variant isn't especially dangerous to those who wind up infected with it, but it's still problematic.
Wandera had this to say about the recent discovery
"The objective of most clicker trojans is to generate revenue for the attacker on a pay-per-click basis by inflating website traffic.  They can also be used to drain the budget of a competitor by artificially inflating the balance owed to the ad network."
All of the infected apps come from AppAspect Technologies, Pvt. Ltd. They are a company based in India with more than fifty different apps available on Apple's App Store and more than two dozen available on Google's Play Store.  What can't be determined is whether the malicious code was injected into these apps unintentionally by making use of a compromised third-party framework, or if it was an intentional decision.
Again, from the researchers at Wandera
"This discovery is the latest in a series of bad apps being surfaced on an official mobile app store and another proof point that malware does impact the iOS ecosystem.  Mobile malware is still one of the less frequently seen threats in the wild, but we are seeing it used more in targeted attack scenarios."
Our perspective
The Wandera researchers concluded their report with a recommendation. They suggest that all mobile users (whether they are in the Android or iOS ecosystems) make use of mobile security solutions that keep malicious apps from communicating with their command and control servers. This serves as a means of protecting their data from being stolen.  It's good advice, and these types of threats are certainly something to keep a watchful eye out for.
As Hill Street Blues' Sgt. Esterhaus always advised: "Hey, let's be careful out there!"
Meanwhile, check out this report
This free executive report may give you insights into how to build your business with safe IT environments: 10 Hidden IT Risks That Might Threaten Your Business and 1 Easy Way to Find Them
The author
Thanks for reading this short post. For more tips on thriving with small business technology, check out the other blog posts at DWPia Blogs. I am also available on LinkedIn, Facebook, and Twitter.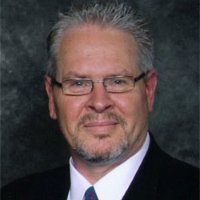 I am Denis Wilson, President and Principal Consultant for DWP Information Architects. I help professionals grow their business by building a foundation of rock-solid information solutions for smaller healthcare, insurance, financial, legal, and nonprofits firms in Ventura County and San Fernando Valley. And have created cost-effective IT solutions, for over 20 years, specializing in cybersecurity and regulatory compliance. I am also a published author and speaker, working extensively with a variety of organizations, as well as providing small business technology education programs through business and professional associations. This just in: I will be speaking regularly at California Lutheran University's Center for Nonprofit Leadership starting in September.
Contact me if you would like me to speak at your association.